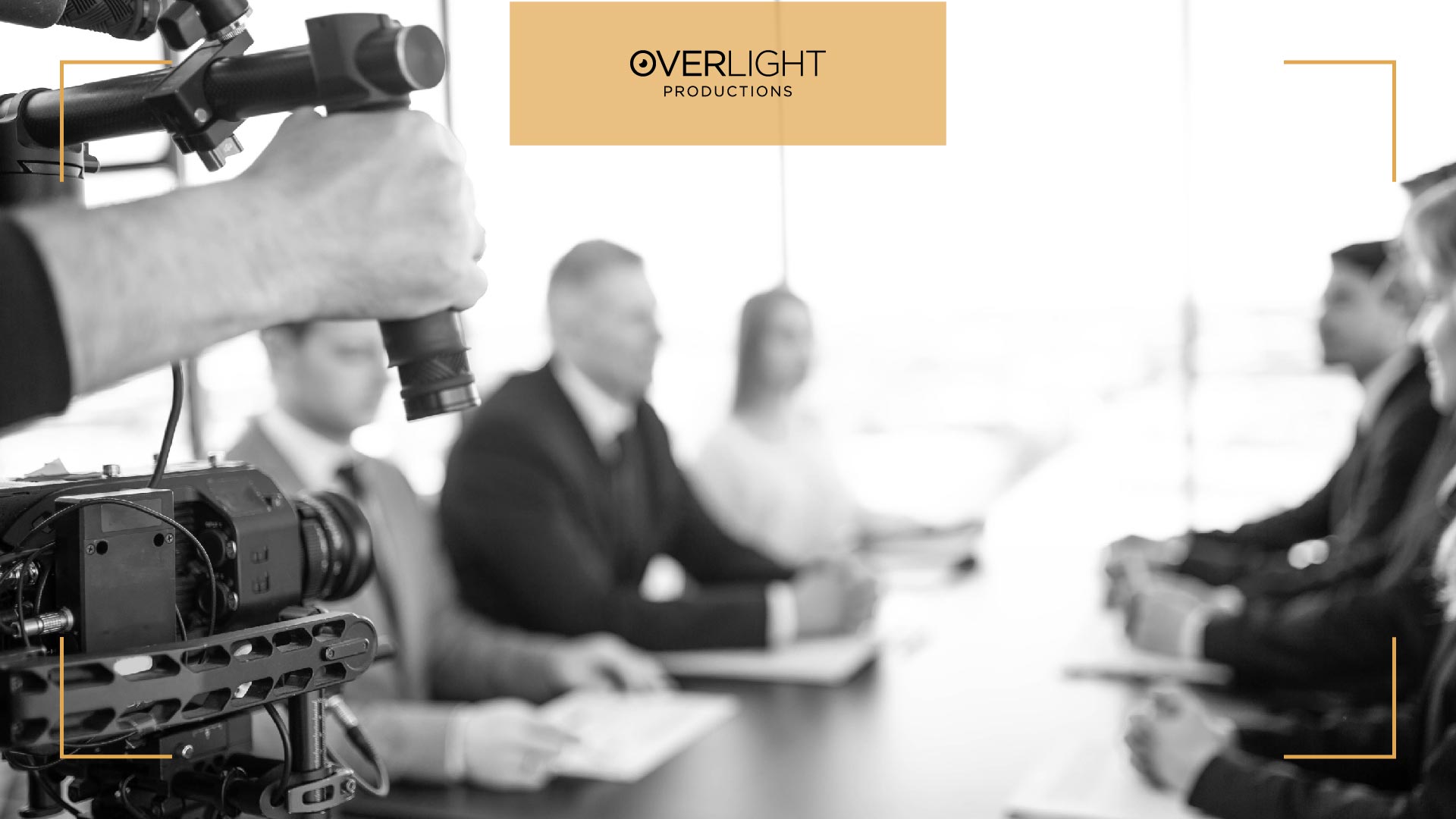 07 - February - 2023
Videos are everywhere—billboards, our phones, laptops and tablets and TVs. Corporate video production is no longer seen as a luxury or something reserved for multi-billion dollar companies like Google, Amazon and Apple.
Utilizing certain types of corporate videos is a fantastic method to engage a range of audiences in conversation. It's not only more interesting to read than long passages of text; it also does a much better job of briefly and clearly expressing important ideas.

It won't be an exaggeration if we say that video marketing has set the bar high in any competitive niche.
As per the research conducted by our production house in Dubai, a landing page with a video can increase conversions by 80%, and 60% of executives prefer watching a video over reading plain text.

This blog entails 13 different types of corporate videos you can produce to maximize your business outreach.


First Things First—What Is a Corporate Video?
A general term used to refer to video communications utilized for internal or external company message is "corporate video".

Three basic categories can be used to classify marketing videos:

Consumer education videos – These can offer guidance on how to get the most out of a product or get the most out of a service.


Videos that raise awareness – Interesting, enduring videos that stick with your target audience long after they've watched them.


Videos that boost audience participation will invite or include viewers to take part in debates, submit comments, or offer some other kind of insightful feedback.

13 Types of Corporate Videos
Here are 13 types of videos you can use to market your brand and products and how to make the most of each one.


1- Promotional Video


A promotional video's purpose is to highlight a good or service. These can be used in a variety of contexts, including television broadcasting and the internet.
Its primary goal is to increase brand identification, and in order to do this, it typically includes the corporate logo and is amusing.

With this kind of video, the focus is on being more precise about a particular commodity or service. These can frequently be displayed online since targeted audiences can be reached successfully.
These videos can, however, also be effective on television broadcasting platforms. Corporate marketing videos that boost a brand's recognition and familiarity are helpful. Launching new products is another excellent strategy for raising consumer awareness.

Related: How promotional films can boost your business?


2- Financial Results and Investor Relations Videos
Financial results and investor relations videos are educational videos geared toward internal staff members or investors. End-of-year statements are an illustration of this concept. These can be useful in effectively presenting crucial financial information.


3- Company Profile Video

If you want to introduce your business to customers and possible partners, these videos are fantastic. It is a brief video that provides a general overview of the business and the items or services it offers.
It could also contain a statement from the CEO or details about the goals of your business. These company vision video formats are intended to aid viewers in comprehending and engaging with your business.

You can find all the aforementioned elements in this best corporate video of 2023.


4- Internal Communication Video
Videos used for internal communication are typically used to communicate information to clients or other employees.

They can be used to discuss a forthcoming project or product release, remark on a milestone, or clarify business policy. A large organization can benefit from using internal films to disseminate information.


5- Explainer Videos


Explainer video is one of the most common types of commercial videos. An engaging, colorful, and instructive film called an explainer video is used to highlight a company's product or service.

They differ from promotional videos in that they avoid the commercial aspects and place a greater emphasis on the educational. Live action, animation, or a hybrid of the two are all possible.


6- Industrial Video
A certain industry's workforce is the target audience for industrial videos. These company portfolio videos are created in a variety of ways to provide information about goods or services.

These videos are frequently used at trade exhibits for business-to-business marketing, fundraising, or investor involvement.


7- Product Demonstration Videos


Why not use commercial video production to highlight the product or service and how it functions rather than writing captivating but wordy product descriptions, as 65% of people are more likely to buy a product online after seeing a video?

This works particularly well if you have a variety of characteristics that are challenging to explain. Videos of this kind may include an actor or employee demonstrating the product, an animation, or even a video in the form of a whiteboard animation.


8- Conference / Exhibition film
This video should be shown at your booth if you intend to exhibit at a conference or expo. Regardless of whether you show the film on a laptop or a full-sized TV, it must introduce you and explain why you are showing it.

You can make sure your film is customized to provide the information viewers will be looking for since you know the types of people who will be attending the conference or expo. For this kind of film, text- and graphic-based animations frequently perform effectively.


9- Recruitment Videos
The goal of talent recruitment videos is to attract talented individuals. To draw like-minded people, they frequently mirror the company's attitude and culture.

These can be applied to a wide range of platforms, such as television advertising, job websites, or even your own website.


10- Event/Conference/Tradeshow Videos


Event videos typically consist of summaries or reviews of the events that a corporation sponsored or in which it took part. Such videos are a successful method for creating business culture.
Moreover, consumers can learn useful information from conference videos about important topics like business trends, current problems and their solutions, and the industry or company's future projections. These could also be educational films that are shown during the conference itself.

Tradeshow Videos are summaries or collections of tradeshow footage.


11- Testimonial Videos
Your consumers and customers must be screaming about your goods and services, giving you a ton of positive feedback. They may have given you case studies and quotes that you have already shared with other potential clients.
Filming this testimony is a terrific approach to increase its impact. You can film a little segment in which your customers discuss how your product or service has benefited them.

Additionally, you can utilize text or animation to convey pertinent facts and statistics about the specific advantages your business provided for them.
These endorsements can then be posted on your website, preferably above the fold on a crucial landing page to help viewers believe in your qualifications. Additionally, you can employ them in emails for marketing and sales.


12- Social Media Video


In 2023, among the videos that marketers invest in are social media videos. They help to raise brand awareness by enhancing audience interaction.
More than 90% of brands credit social media videos for bringing in new customers. That's because the ideal film can immediately grab viewers' attention and spread to possibly thousands of others.

Create videos that display your business and speak to the needs and desires of your target audience while also being interesting, funny, or engaging.
As part of a social media marketing strategy, tell a tale, produce a number of videos, or describe a memorable experience involving one of your goods or services.


13- Webinar Videos
A webinar can be an excellent technique for boosting your video marketing ROI and increasing site traffic. A typical webinar is an online discussion forum, live conference, or Q&A session that includes audience participation.
It's a fantastic method to engage your audience, present a personable image of the business, and disseminate helpful information all at once, thus boosting brand recognition.

Moreover, a webinar can also draw new customers to a company, aid in customer growth, and, depending on the subject matter, develop a brand's authority and domain knowledge.
With an average length of 30 to 60 minutes, webinar recordings are generally typically lengthier than many other types of video marketing.

By connecting to the webinar's streaming link, users can ask questions or use the platform's messaging features to speak with the attendees. A webinar may have 50 participants, or it may have thousands, depending on the platform.


How To Make Your Corporate Video A Blast?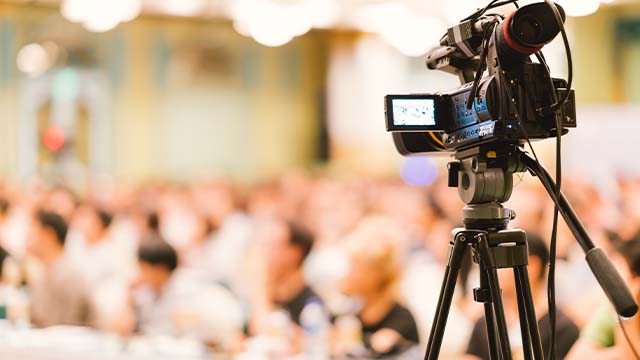 Corporate videos are created to be engaging ways to convey information that would otherwise be tedious or convoluted and lose audience interest if presented as a speech or presentation.

Unfortunately, most businesses lack the expertise and resources that top corporate video production companies do, thus their videos reflect their unpolished experiences.
Here's how to prevent airing a poor corporate film that ends up being a costly and unsuccessful mistake.


Show the human side
When creating a corporate film, many businesses focus on conveying information but ignore how crucial it is to convey personality.

Customers want to relate to and connect with your brand. Share your leadership principles rather than just what your organization does.


Powerful audio and visual components together
According to recent statistics, People remember only 20% of what they hear and 30% of what they see. However, people memorize a startling 70% of what people hear and see simultaneously.
The spoken words and the visual storytelling that people love is combined in videos in general.

A lot of information may be sent at once to viewers who are impatient to move on to the next big thing thanks to the nature of the video.
With the aid of a production company with experience in corporate video editing, even something as "boring" as an investor presentation may be made interesting. A simple business film can be elevated by the use of animations, color schemes, background graphics and music, and even voiceovers to keep viewers interested for longer.


Don't just tell, show it to the world
Instead of merely talking about your product or service, if you can, demonstrate what it can achieve.

Consumers prefer visuals; thus, a visceral experience can communicate a lot of information in a short period of time. Instead of teaching your audience anything, demonstrate it for them.


More Brand Awareness with A Company Video
Your company's brand needs to be integrated into the message of any corporate film, regardless of why it is being distributed.
In your video, always mention the who, what, where, when, and why. Highlight the best qualities and accomplishments of your business and add recognized brand elements in your video, such as jingles, color schemes, logos, mascots, and goods.

By including your company's identity throughout the corporate video, viewers will understand what sets your business apart from the rivals in your sector.


Get In Touch with A Corporate Video Production Company

The corporate videos created by our professionals clearly explain the brand's mission, the unique value proposition of products or services, why customers should choose your business over the competition, and how you intend to provide high-quality service (among other things). View our portfolio here.