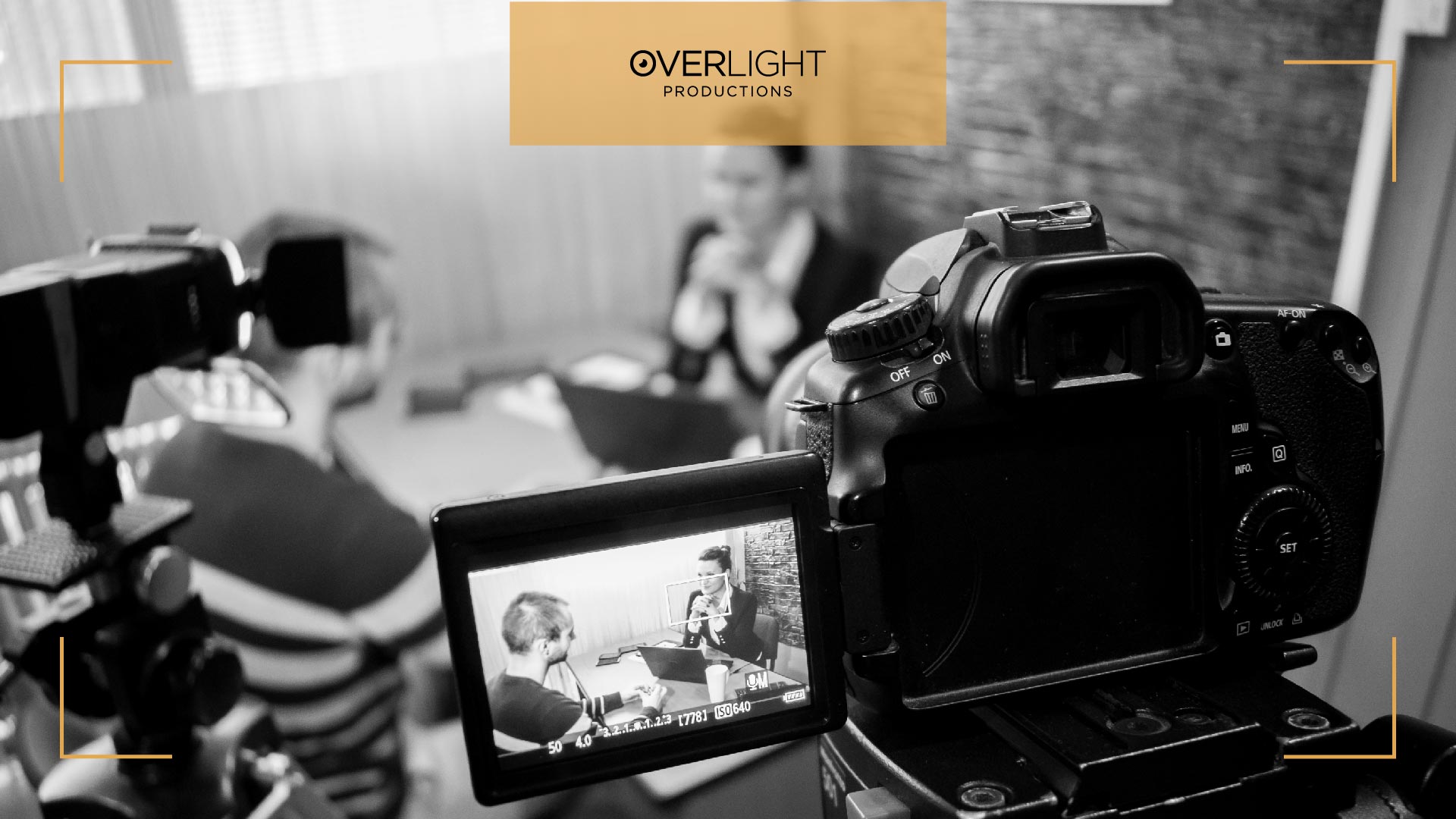 14 - March - 2023
Corporate videos are becoming increasingly important for companies to communicate their brand, products, and services to their target audience. They can be used for many things, including marketing, advertising, internal communication, and training. This blog will look at the ten types of videos for businesses that should be used in marketing strategies to achieve business goals.

1- Testimonial Video

   

A testimonial video is a type of corporate video in which customers or clients discuss their experiences with a company's products or services. Testimonial videos can assist you in gaining the trust and credibility of potential customers.
Here are a few things to consider when creating a testimonial video:

Select the appropriate customer: When choosing customers to appear in a testimonial video, make sure they are representative of your target audience and have had a positive experience with your products or services.


Focus on the customer's story: A good testimonial video should center on the customer's story and how your products or services helped them achieve their objectives. The video should focus on the customer rather than your company.


Keep it concise: Video testimonials should be brief and to the point. A length of 1-2 minutes is usually adequate.

2- Social Media Video

 

A corporate video should be 30 seconds maximum, while social media videos should be 2 minutes maximum. They are also more emotive to stand out on your social media feed. So, yes, keep it short and sweet!

You'd be surprised how much you can say in such a short amount of time! While social media videos' primary goal is to raise brand awareness, they are an excellent medium to express your creativity. Of course, if no one sees your videos, all of your efforts are for naught. Social media videos should encourage engagement, so they should ideally be eye-catching and generate buzz.
They don't have to be entirely about your company's products or services. You can even incorporate social media trends to make your videos more relevant. Animation is an excellent tool for making a statement on social media.

Read more: 15 Ways to make Corporate Videos more Interesting


3- Behind-the-Scenes Video
 

BTS videos may appear redundant to some, but they provide an authentic glimpse into your company. Stakeholders and potential employees know how your company works as a team. When your video includes other businesses with whom you collaborated on the project, it also serves as a brief testimonial.

And the advantages don't end there! BTS videos are a great way to highlight interesting projects your company has worked on while showcasing your company's capabilities. Talk about following through!


4- Internal Communication Video
Internal communication videos are intended to convey critical information to organizational employees. They can be used for various purposes, such as training, company announcements, and best practice sharing.
Here are a few points to consider when creating an internal communication video:

Focus on the message: Internal communication videos should be focused on the message that needs to be communicated. Keep the video concise and to the point, and make sure the message is communicated clearly.


Use visuals to enhance the message: While the message should be the video's focus, visuals can enhance the message and make it more engaging. Use graphics, animations, and other visuals to help illustrate the message's key points.


Make it accessible: Internal communication videos should be accessible to all employees. Ensure the video is available on the company's intranet or other internal communication channels and consider providing subtitles or closed captions for employees who are deaf or hard of hearing.

5- Social Accountability Video


Social responsibility is not a new concept, but with the rise of social consumerism, brands are now expected to support causes in which they believe. To put it another way, you must be awake.
While social responsibility videos demonstrate a brand's core values, they can be deceptive if done solely for the sake of appearances. A negative brand image is the last thing you want.

Ensure your social responsibility videos highlight causes that align with your brand's values. When done correctly, they will build trust and resonate with audiences who identify with similar reasons, earning you more brand recognition!


6- Recruitment Video
   

They serve a specific purpose, but recruitment videos will help you find the best candidate. It is simple to entice people who identify with your company's working culture by portraying a distinct brand identity.

"Come Join Us!" may not be the most creative message, but there are numerous creative ways to convey it. Consider how Fiverr did it! Fiverr demonstrates how laid-back and chill they are by infusing the video with tongue-in-cheek humor. No, they're so laid-back that they made another generic recruitment video.


7- Documentary Video


Corporate versus documentary? These words sound as dry as the Sahara Desert. Corporate documentaries highlight your company's growth before you scroll away! It demonstrates to stakeholders how your company has done in the past and where it stands today.
But what if you need to be around longer? A long brand legacy is required before creating a corporate documentary video. While these videos are ideal for highlighting your company's history, they can be something other than well-known or prestigious. A funny story of origin is sometimes still worth watching!

This corporate documentary from Photoshop is worth watching as one of Photoshop's original creators, John Knoll, recreates his very first demo. Since the 1980s, Photoshop has come a long way.


8- Event Video


These videos capture key moments from a company event or conference and can be used to promote future events, highlight the company's culture, and highlight critical speakers or presentations. Event videos can also foster a sense of community among attendees and provide valuable content for those unable to attend in person.


9- Company Profile Video


A corporate video that tells the story of a company and its brand is known as a brand video. A brand video's goal is to elicit an emotional response from the viewer while communicating the company's values, mission, and culture.

Here are a few things to think about when creating a brand video:

Develop a clear message: A brand video should communicate your company's values, mission, and culture. Ensure the message is consistent with your brand and communicated in a way your target audience will understand.


Use visuals to tell the story: A brand video should be visually appealing while also telling a story. Use a combination of footage, graphics, and animation to convey your message engagingly and memorably.


Keep it concise: Brand videos, like testimonial videos, should be brief and to the point. A length of 1-2 minutes is usually adequate.

Related: Importance of Live Coverage for Brand Events


10- Animated Explainer Videos
  

Businesses can use corporate video to communicate complex ideas or processes effectively. These videos, which can be used to educate potential customers or clients about a company's products or services, typically use animation or motion graphics to explain a concept or idea. Explainer animated videos can be used on a company's website, social media platforms, or as part of a sales pitch.


Recognizing Corporate Video Types' Audiences

Corporate videos can educate and inform prospective customers or clients about the products or services offered by a company. Product demonstration videos, for example, can clearly show how a product works and its distinguishing features. These videos can be embedded on a company's website, shared on social media, or used as part of a sales pitch. It is critical to keep the target audience in mind when creating a corporate video. Understanding who the video is intended for and what message needs to be communicated will help ensure it achieves its objectives.


Conclusion
Corporate videos are essential for companies to communicate their brand, products, and services to their target audience. Types of videos for businesses, such as testimonials, brand, social media, and internal communication videos, are just a few examples of how companies can use them to achieve their objectives.
Companies can create engaging and effective corporate videos that help them achieve their goals by understanding the unique features of each type of video and tailoring the content to the target audience.

Overlight corporate video services are of professional quality, have been rigorously tested for long-term dependability, and are versatile.

Contact us today to learn more about our corporate solutions.