WHO WE ARE
We are a highly dynamic creative bunch who specializes in delivering 360 production services. At Overlight, we pride ourselves on the fact that we leave nothing to chance when working with you. Everything is clear and calculated, just like the gracefulness of an overlight.

We don't believe is philosophizing "good work" so what others might position to you as a "luxury" in the level of work, we offer as part of our default project plan.

We come to you armed with years of experience in creating visual stories and a solid understanding of the local market. Our team is a diverse mixture of storytellers with a keen eye for details and the passion to be your Overlight in manifesting disruptive visual content.

Overlight: noun 1. a source of light that is located in a high position 2. A Dubai-based production house that you don't want your competitors to have.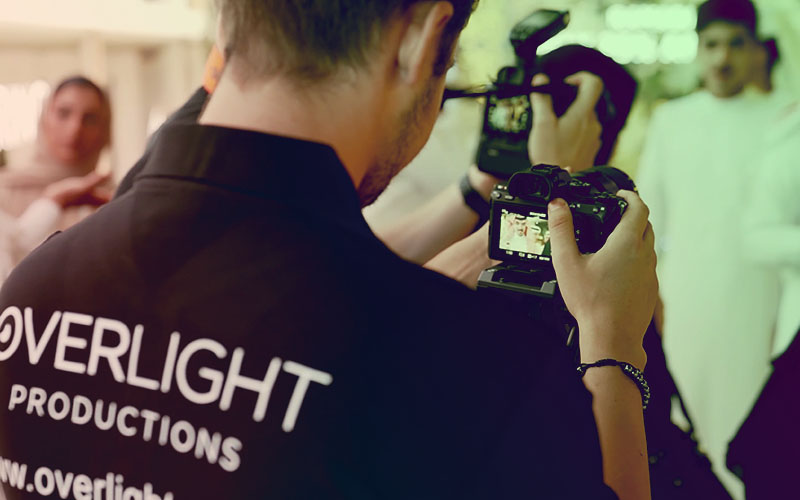 Whatever your needs, we're looking forward to hearing from you