We Are Specialized
Drone Photography Dubai
We provide revolutionary aerial photography solutions to enhance your visual storytelling and distinguish your initiatives. Utilizing cutting-edge drone technology and a crew of expert pilots, we specialize in taking breath-blowing photos from unusual perspectives.

We create striking aerial images with cutting-edge technology and skilled pilots that leave a lasting impression. From architectural marvels to scenic landscapes, our drone photography elevates marketing campaigns, real estate listings, events, and more. Experience the allure of Dubai through our lens and discover the power of aerial imagery in enhancing your projects.

Whatever your needs, we're looking forward to hearing from you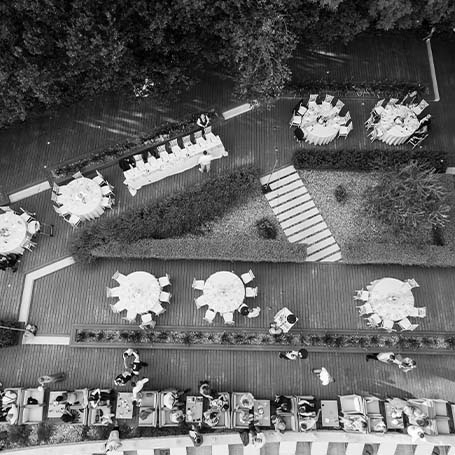 Drone Videography Dubai
We can capture the spirit of Dubai from spectacular heights with our drone videography services, which provide an immersive and cinematic experience. To ensure fluid, dynamic footage, we use cutting-edge drones outfitted with high-quality cameras and stabilizers.

Delivering captivating aerial videos for real estate, events, advertisements, and more, our expert drone pilots expertly traverse the skies. Our drone videography elevates storytelling, making a lasting impression on audiences and highlighting UAE's beauty like never before, from expansive cityscape vistas to intimate close-ups.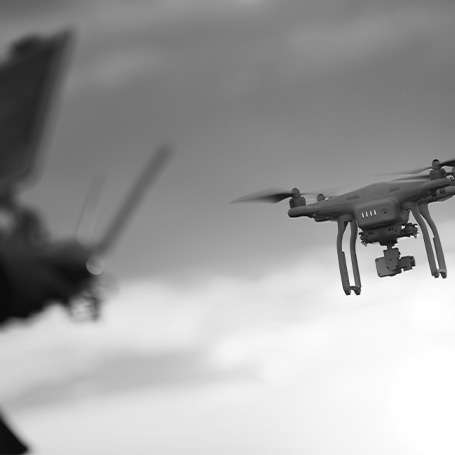 Hire the Best Drone Photographers & Videographers in Dubai
Get attractive aerial photographs of construction sites, products, facilities, assets, and locations. Our team of certified drone photographers in Dubai will provide you with beautiful high-resolution images suitable for print as well as digital media. You will gain and maintain consumer interest by promoting your company with original visuals.

Moreover, the safety of everyone around us, including you, is of utmost importance. The General Civil Aviation Authority (GCAA) in Dubai has established tight regulations, which our licensed and certified drone pilots strictly follow to ensure safe and secure operations throughout each session. Get in touch with us today.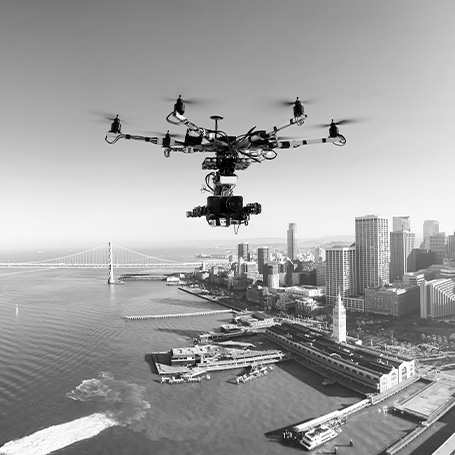 Why Choose Our Dubai Drone Filming Company?
Unmatched Perspectives
Discover Dubai's beauty from above with the help of our drone photos. Our drones provide viewpoints that ground-based photography just cannot equal, whether they are highlighting the beautiful skyline, immaculate beaches, or architectural treasures.

Customized Solutions
We are aware that each project is distinct. Whether it's for real estate, tourism, events, or marketing campaigns, our team works directly with you to grasp your idea and take pictures that support it.

High-Quality Images
We produce images of the highest caliber as part of our dedication to excellence. We employ high-resolution cameras and cutting-edge stabilization technology to produce photos that are clear and of a professional caliber.

Time and Cost-Efficient
Aerial photography done traditionally can be expensive and time-consuming. Our drone services help you save time and money while still delivering high-quality results.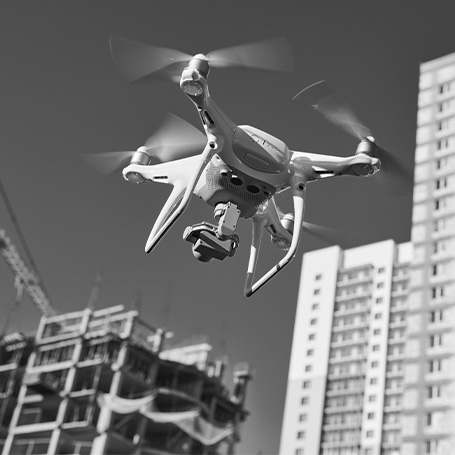 Real Estate Drone Photography
Showcase your property and draw luxury buyers from stunning angles. High-quality aerial footage shows the proximity of your properties to nearby attractions, highways, and features, such as panoramas, photos, and video tours.

With the largest drone pilot network, Overlight has national coverage and provides construction site aerial photography packages and volume discounts on high-resolution drone photography and videography services. We use drones capable of producing videos of 4K HD quality. Get high-quality aerial stills and provide click-worthy imagery to showcase your subject.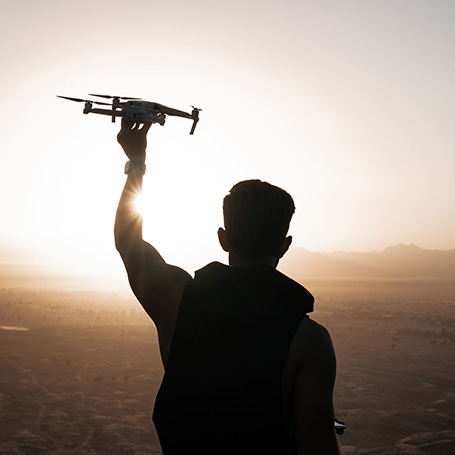 Why Use Drones in Photography?
A wide range of advantages that revolutionize the practice of visual storytelling are provided by using drones in photography. Drones make it possible to obtain uncommon and lofty vistas and take breathtaking aerial photographs that were previously impractical. They produce high-quality, professional-grade photos and films using cutting-edge camera technology and stabilization.

When compared to conventional aerial photography techniques, drones are more time and money efficient. The adaptability of drones fosters innovation and enables the development of appealing content in a variety of businesses, from real estate marketing to event coverage.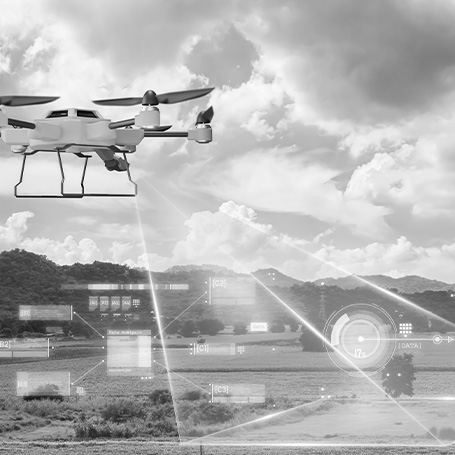 Types of Industries We Work With
- Real estate: Highlight special features and locations in attractive aerial photos to showcase properties in their finest light and draw potential purchasers.

- Events: Create lasting memories at your events with breathtaking aerial coverage, which is ideal for capturing the scope and energy of any gathering.

- Construction and Surveying: With comprehensive aerial footage of your construction sites, you can monitor the development of your projects, conduct surveys, and glean insightful information.

- Promotional Content: Boost the marketing efforts for your company by using eye-catching drone photos for social media, websites, brochures, and other promotional items.

- Tourism and hospitality: Promote Dubai's tourist destinations, lodging options, and resorts using eye-catching visuals that draw tourists and highlight the city's charm.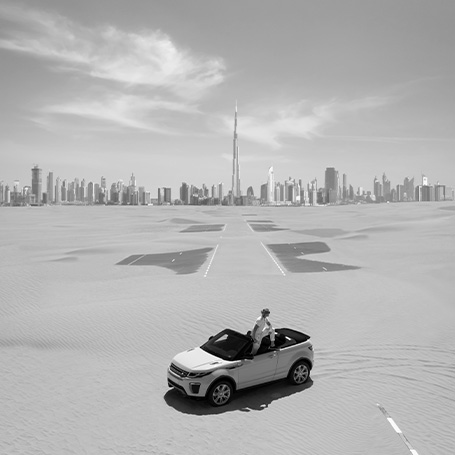 Picking the Right Aerial Photographer & Videographer
We specialize in drone cinematography and videography, capturing scenic videos that are difficult or prohibitively costly to acquire via conventional video techniques. Get aerial photographs, video, maps & data of premium quality captured by the certified experts at our drone photography services in Dubai.