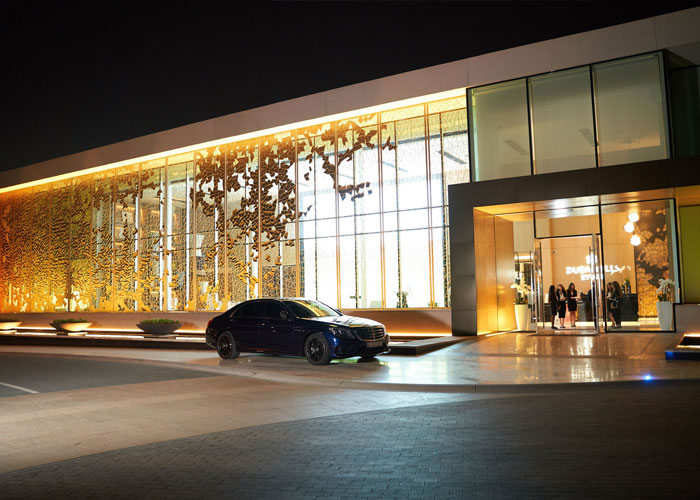 Corporate Video
Corporate videos are one of the essential tools to enhance your brand voice among competitors. Our professional team in Dubai will deliver out-of-the-box topics for your corporate videos to reflect the company's goals and services.

The Leading Corporate Video Production House
in Dubai
Overlight, as a full-service commercial production studio, manages both the processes of capturing high-quality visual content and creating a finished product to attract new consumers.

Our mission is to help you achieve your goals of increasing your popularity on the marketplace and making you a pioneer in the industry.

If you need promotional images, or clear corporate messaging, we can scale your business prospects successfully. Being one of the best media production companies in Dubai, we can also build your web video with a targeted advertisement in mind in addition to our professional videography.


Wide Range of
Corporate Video Production Services
There are countless potential uses and applications; most of them are primarily used to support their brand or product, which is also called their primary use. It has so much more promise, though, and can be used in all aspects of your business, even with applications that you never believed existed. The features are limitless, from explainer videos to event coverage and live streaming.

· Corporate Agendas

· Event Shoots

· Company Profiles


Systematic Approach
of Our Corporate Video Company
From a brilliant idea to screenplay writing to filming, post-production and distribution, services at our commercial production studio start right away. We are a highly sensitive and knowledgeable team that works closely with consumers and talented people to bring scripts to life.

We work tirelessly on budgets and achieve what we said we would do when we said we would. We have filmed all over UAE and MENA region.

We are imaginative dreamers at our heart and problem solvers who are fascinated with storytelling and filmmaking.


The Process at
Our Creative Corporate Video Production Company
1. PRE-PRODUCTION

This is the stage of development and the most critical stage, since it puts everyone on the same page and determines the production intent. We go through the development process wisely so that at every point, everyone knows what to expect.

We go through multiple alternatives to work out the right strategy for achieving your goal. We describe the target group and what action we want them to take, and after seeing the video, what kind of response we want them to have.

2. PRODUCTION

When we have the full draft, we have our location(s), the cast is finalized, it is now time for us to move on with the actual production of the film (s).

Along with professional sound, we still have professional lighting kits, HD cameras with other top of the line lenses. There are no surprises because we've had a successful pre-production.

3. POST PRODUCTION

Every video at our commercial production studio will be filmed during production, then we begin cutting the video, which will then be color-corrected, sound mixed, inserted music and relevant text, implemented transitions and filters, etc.

For your acceptance, a polished rough cut will be submitted. We will even send you the logged video and you can give us your points in and out (sections you want us to edit in the final video).

Some buyers want to be really active in the procurement process and some want us to take care of everything and get a polished rough cut delivered to them. We will meet your desires any way.


Corporate Video Production
and Event Companies in Dubai
We make personalized quality videos for our corporate customers that offer sense to their goods and services. We offer 360-degree solutions to corporate videos right from writing the screenplay to filming the film and shipping the final result.

At our commercial production studio, we provide our corporate customers with end to end strategies to market their products/services. We start by understanding consumer expectations and designing a tagline for their goods based on that and eventually producing videos.

Our event coverage and commercial production studio team produces, as required by the customer, animated films, short videos, online marketing, ads, social media videos.

As per the customer's product profile and preferences, we operate on tailored budgets. Each good or service has its own meaning, mission and scope for the consumer. Therefore, we focus on technical corporate videos that meet the needs of consumers.


Commercial
Production Studio
Our dynamic team is proud to offer high-class corporate commercial production studio services. Using the new technologies in video production, we use top-of-the-line non-linear editing machines to provide professional video production at all times.

We also have a customized and robust studio with equipment matched with experts running it to enable the editing.

In addition, we also give you a full variety of choices for the preferred size, FPS, processing method, and every other way that you would like to process the production.

In order to see the success of the film, our office doors are still open for you and the staff works perilously around the clock to ensure a quick release of the data.

Everybody is a star at our commercial production studio!