Want to have your product or service promoted? Our experts offer stunning TV advertisement production in Dubai, using the most innovative video techniques and trends to highlight the best features of your company. Your company or small business can make a clever commercial video to publish and distribute online with great effect, without the high-cost option of broadcasting it on television.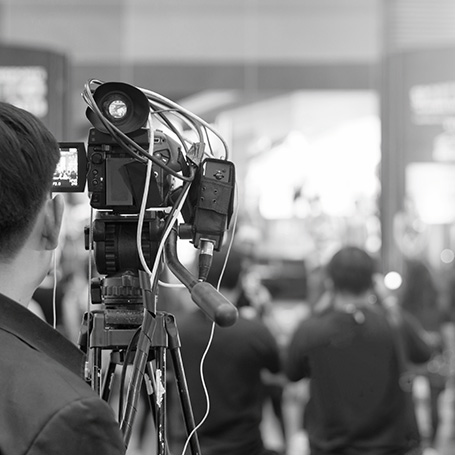 HD Event Production Agency and Video Coverage
Our video coverage for corporate events is available in two separate ways—highlight or spotlight type. Our highlight videos show the best 10 percent or less of an event's footage. Our video coverage of the spotlight event includes 80-90 percent or more of the raw footage. Our event production agency focuses on delivering state-of-the-art coverage.

You don't want a squinting and straining of your audience members attempting to pay attention to your presentation.

IMAG, or image magnification, means that you can project your presenting speakers onto a wide HD screen to provide a better audience viewing experience. Because of our expertise in picture transparency, even the back row can look as if they are right up front. That's something only few media production companies in Dubai can offer you.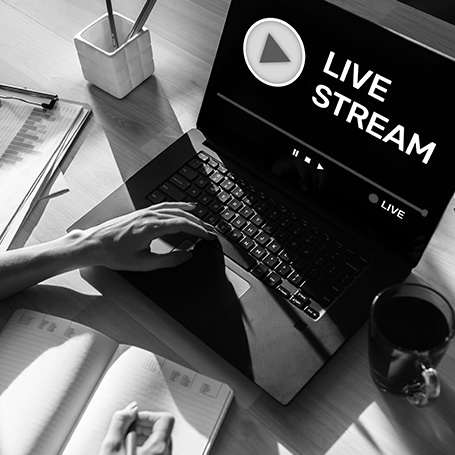 Production and Post Production Services at Our Event Company
Experts at our event production agency are excited about making any event look amazing that we make. So, we'd love to collaborate with you if you need a video for a small business gathering or a multi-day conference.

Both facets of event video creation can be facilitated by our in-house team of video specialists. Our event production agency has years of experience making videos of events and have invested extensively in facilities for production and post-production to produce the best quality parts.

For over a decade, our event production agency has been recording activities and has been professionals in the use of limited crew to full impact.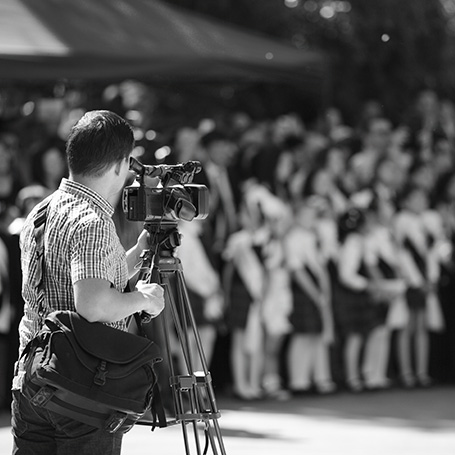 Types of Event Coverage by Our Event Management Dubai Services
Thanks to our willingness to change our videography style to match the mood of your event, our event videos stand out from the rest. We produce:

Award Ceremony Videos
Capture the opulence and meaning of your award ceremony on camera. Images of the award ceremonies are great for promoting the celebration and making a lasting record of the accomplishments of the participants.

Conference Videos
A highlight video will provide a full summary of the conference for people who were unable to participate. For next year's attendees, it can even be used to advertise the meeting. We make sure to catch it all on film, from keynote speakers to interviews with the visitors.

Publicity Event Videos
You want to make confident that it will hit the full possible audience while you are putting on a publicity event. To guarantee the visibility, video is the ideal medium. We know how to create videos of commercial incidents that get publicity and force the audience to keep watching.

Launch Party Videos
Highlights from the launch party are great for introducing to your social media accounts or sitting on your website. We offer high-resolution videos of the launch party that will show your organization and brand quality.

Meeting Video Production
It is ideal for broader internal distribution in your event production agency, or as a record for future reference, to capture video meetings. We can promise a concise video documentation that looks fantastic.

Vox Pops Videos
You need real, on-topic and visually convincing vox pops. Our professional staff knows how to pick the best topics, ask the correct questions and make on-camera interviewees feel relaxed.

Team Building Videos
A team-building video allows the whole organization the chance to broaden the reach of the event. A team-building video is also a perfect memento to hold the experience alive for attendees even after the day has ended.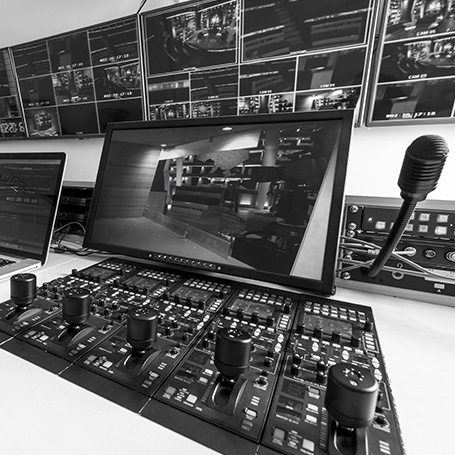 Why We Stand Out Among Other Event Management Companies
As mentioned earlier, in 2 different approaches: highlight or spotlight style, our corporate event video coverage is open.

Our highlight videos feature the top 10% or less of an event's videography. 80-90 percent or more of the raw footage is delivered by our spotlight event video coverage.

These video segments only feature the best 10 percent or less of the videos of an incident. A 30-minute lecture, for instance, can be distilled down into a video fragment of 3 minutes (or less).

Our event production agency captures video for about 8 hours event to create 4-minute highlight video. This approach combines aspects of event production agency such as interviews, visuals of the name/title, action videos and free music for copyright.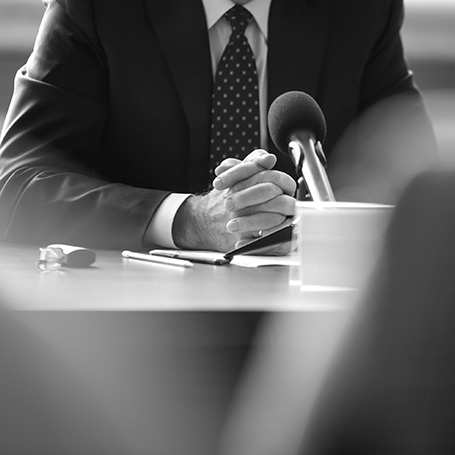 Benefits of Event Video Coverage
One of the most necessary facets of any event is video coverage. whether it's a business gathering, charity event, conference, trade fair or company outing, the video offers the following benefits:

· Capture details that can be pointed back to over and over again

· Create hype about upcoming activities by promoting videos of past events

· Use your brand by engaging audiences who are unable to make it to your event

· Educate staff and customers with videos taken from insightful practices

To build the exact picture that you have in mind, our professional videographers will work closely with you. Get a free consultation about your event coverage today.