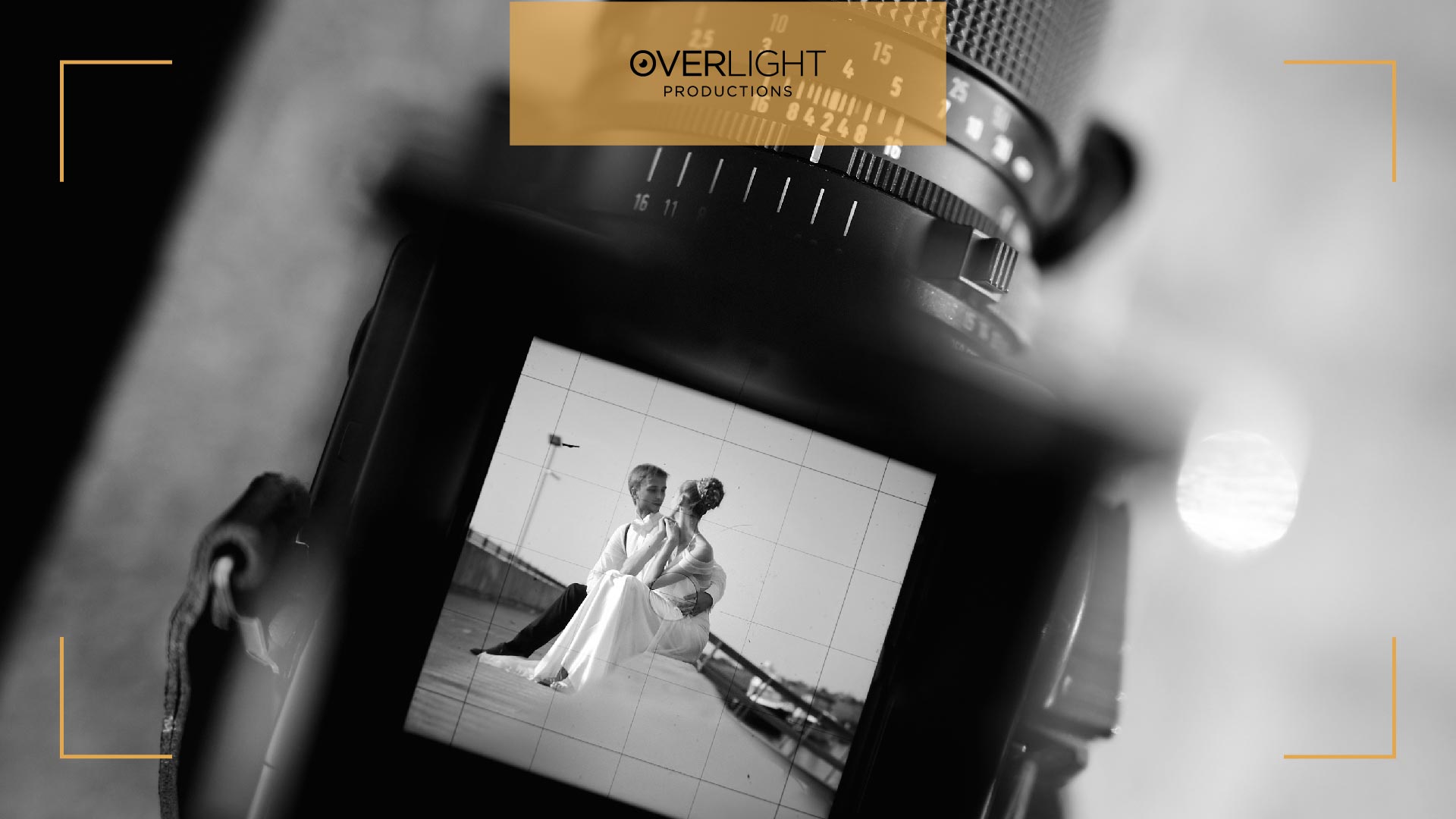 24 - January - 2023
When you learn that you will be photographing your first wedding, you may experience a variety of feelings, from enthusiasm to trepidation to, perhaps, terror. If you follow first time wedding photography tips and guidelines, the wedding event will be more likely to be a success, provided you have expertise with your equipment and have developed the skills necessary to shoot outstanding images.

We have a few recommendations to help you get through the day and become the wedding photographer you were meant to be.


First Things First; What to Keep in Mind Before the Event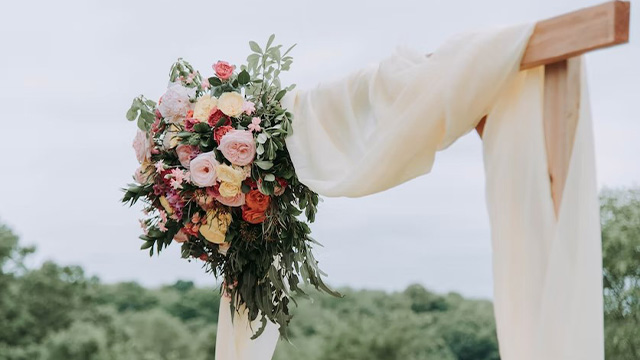 Let's start from the basics, you should have a huge breakfast first thing in the morning to keep yourself as full for as long as possible.

It is a good idea to bring food with you on the day of the event. Here as a checklist before you leave for the event:

The automobile has all the packed gear. Check everything again to make sure it's all there and that the cards and batteries are in the camera bag again and not still charging in the house.

Professionally attired and prepared for a wedding. Make sure you dress appropriately and imagine yourself as a visitor. No jeans, t-shirts or other sloppy clothing is permitted in my workplace. Make sure you look good because you are representing both yourself and your company.

Verify that you have all of your documentation

First Time Wedding Photography Tips to Know
To aid in your planning and practice, here are first time wedding photography tips and suggestions for pictures you may shoot all throughout the event.


1- Pre-Plan the Shoot
Just as crucial as the shot itself is the planning for the shoot. Spend a little more time on this aspect of your wedding photography planning.
You should plan time to snap numerous images of the bride and groom in various settings. The pair will comply with your requests and respect your expert judgment, but they can also have their own suggestions for photo opportunities.
It's up to you how you choose to pose the couple for the pictures. As you and your clients prepare for the session, we advise providing them with a manual of positions.

Give them the freedom to select the postures they desire for their wedding photographs, and then include those poses in the contract you both sign.
You might need to give your clients more guidance to get the ideal photo, depending on how at ease they are in front of the camera. It is crucial to have patience with the newlyweds because of this. They will enjoy the encounter more if you can make them feel at ease.


2- Check Out the Location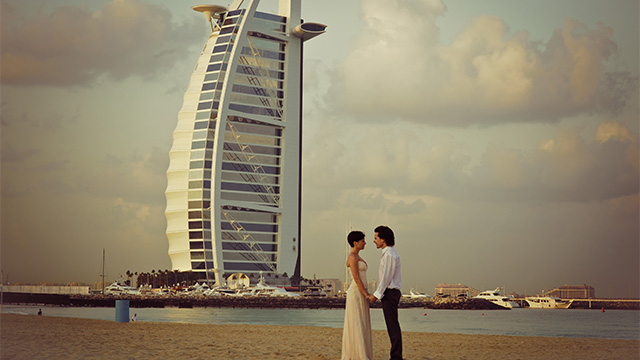 There are several locations where people host wedding receptions. You need to be aware of the lighting conditions, potential hazards for your equipment, and locations where you may obtain amazing shots, whether they are in Mosques, fields, country homes, or rooftop balconies with city views.
One suggestion would be to look through the online portfolios of wedding photographers who have shot at the same location as you; you might only need to browse for a short while before getting an "aha!" moment.

Related: Best Locations to Choose for Your Wedding Photos


3- Make Your Own "Ultimate Wedding Photographer Shot List"
Create a carefully curated list of "must-haves" and commit it to memory. It should come naturally to you to take these pictures.
You'll be distracted and fail to capture genuine moments if you're continuously looking at a piece of paper while taking pictures of the wedding. However, if you have a gut feeling about what you should be documenting and what you want to capture, you'll be totally engaged in the creative process.

It's your obligation as a photographer to take the pictures you know an event needs while also granting the couple some requests.
Relying solely on instincts is one of the blunders every first time wedding photographer makes frequently. Even if you have an excellent memory, there is a potential that you will forget to shoot something during the competition, especially if it was something you hadn't even considered.

Shoot The Reactions
In their wedding album, newlyweds enjoy seeing pictures of their guests having a good time. Make an attempt to catch the moments when friends and family are having a good time on the dance floor or at the reception supper.
Those looks on the faces of the friends, family, and relatives who came to support your clients deserve to be photographed.

It's the Little Things That Matter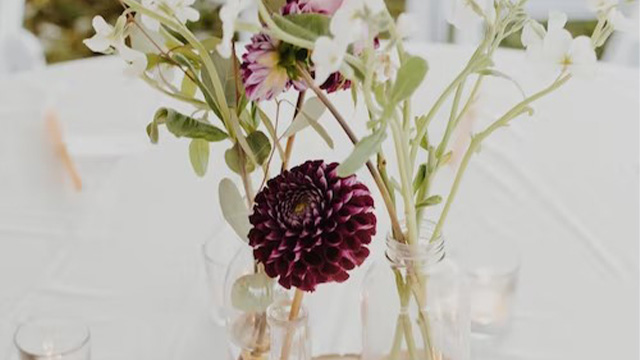 An excellent opportunity presents itself to capture particulars like:

Close-ups of the rings, string, veil, first dance, etc., should be shown. Bouquets, corsages, and other floral arrangements can also be shown. Instead of just being a book of faces, it will bring back memories of choosing colors before the big day.

Shoes, perfume, jewelry, cufflinks, and other accessories. Hanging dresses and suits.

Perhaps the bride's bouquet was fashioned by the grandparents. The groom's watch may be an heirloom or pass-down. Maybe the pair got along because they made their own invitations.

Although they appear to be straightforward objects, they could have deeper sentimental worth. These items act as significant recollections of the intimate elements of the wedding. You never know what feelings the photographs will evoke, so be sure to include these in your shot list.

Shoot From Incredible Angles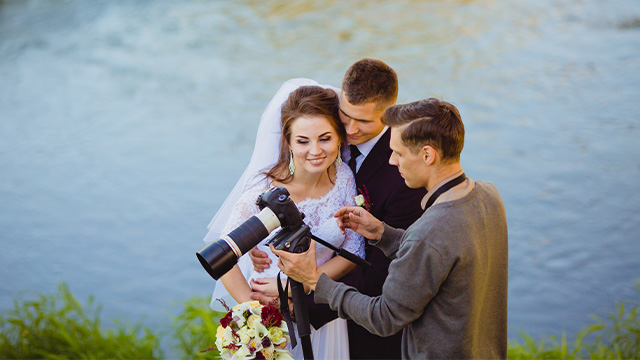 Forget the boring plain shots. Spice up your game with photos taken from different and unique angles.
Moreover, it's ideal to gather everyone for group photos following the ceremony. But how do you accommodate everyone?

You will capture everyone's faces if you are shooting down. It's not unusual to see a wedding photographer scale a tree, a roof or make their way through a massive wedding hall to dangle out the attic window; the photo will be worthwhile.

And show the couple what you want to shoot
Even though this advice for wedding photography is older, it is still useful today. It refers to just posting on your blog and social media the kinds of pictures you intend to take in the future.
What happens if you display blog articles where the bride's shoes are arranged next to her wedding ring or the wedding gown is neatly put out on a bed? Those pictures will be expected by your next bride.

However, your next clients will hire you for that kind of image if you deviate from the norm with a wedding photojournalist approach and exhibit candid photos of natural couple positions or utilize unique lighting techniques.


4- Prepare Your Equipment
Do you have the equipment necessary to take the pictures you intend to take? If you don't already have a macro lens, you could wish to take close-up pictures of the wedding rings. Think ahead and buy or rent one!

You must bring the necessary equipment as a professional photographer, including:
- Two camera bodies (can be DSLR or mirrorless)
- At least 1 flash with a diffuser
- Memory cards
- At least 2-3 lenses with different focal lengths
- Reflector 
- Chargers and spare batteries
- Tripod 
- A camera bag to keep all your gear organized


5- Check Your Camera Beforehand
Before you depart to shoot amazing wedding photos, ensure all of your equipment is in working order.
To utilize throughout the wedding ceremony, you'll probably want to carry a tripod along with multiple camera lenses and external flashes.
You could also want additional lighting gear if the wedding you're capturing takes place inside. You may probably get away with a bounce rather than bulky lighting for outdoor ceremonies.

As a beginner, it's a good idea to bring more equipment than you anticipate using in order to be safe. To ensure that you don't miss anything, including the fun-filled dancing on the dance floor or the beverages at cocktail hour, bring many extra batteries and memory cards.


6- Lighting Is as Important as Your Camera Itself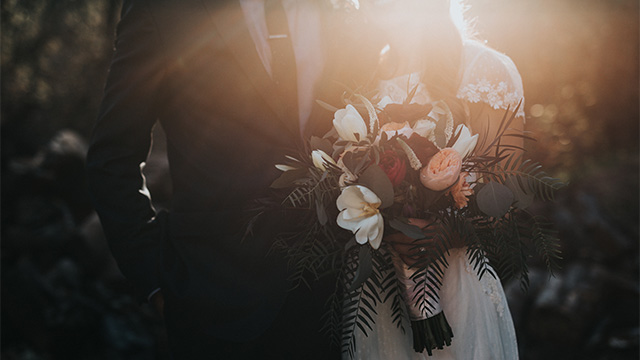 Remember that on most full wedding days, the sun (your light source!) will eventually set if you plan to photograph the entire event.
Help your client prepare for their lighting by taking photos in soft light, emphasizing the value of natural light in getting ready spaces (think white walls, big windows, etc.), and scouting locations in advance to ensure that you can find some nice shade if you need to take family portraits in the middle of the day.

Make sure to pack at least a flash for situations like dim light in a getting-ready room or when the sun sets.
If you've never used a bounce flash, watch some instructional videos on YouTube and practice using one on a friend, dog, or parent at home to get used to it.


7- Take RAW Photos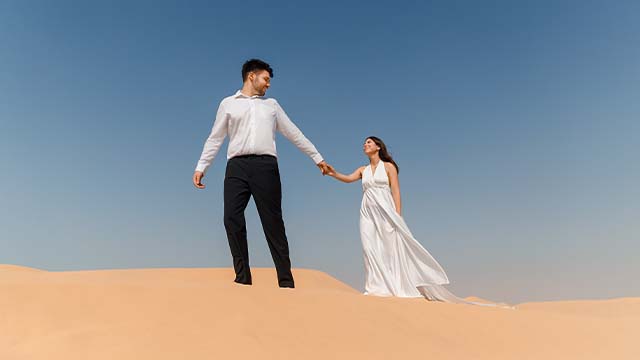 Because no information is compressed when shooting in RAW, more information may be extracted afterwards to create superb pictures.
Directly shooting in JPEG saves space on your memory card, but you'll let your camera auto-compress, leaving you with few post-production options.


8- Prepare Backup of Everything
Make sure to back up everything! You never know when a battery will run out, a lens may break, or a camera will stop working.
Even though having all the equipment when you first start out can be challenging, it's crucial to ensure that you won't miss the most crucial moments on someone's wedding day!
Knowing that you have a backup camera in your backpack will make you feel much better in case one happens to malfunction. Hence, for backup purposes, always have spare batteries, memory cards, lenses, and a camera body with yourself.

Additionally, be sure to back up your files, which means you shouldn't just leave them on your desktop or hard drive and call it a day.
Here's a suggestion for those of you just starting off…
Copy the pictures to your computer's desktop and a few external hard disks, then keep them there until you deliver the pictures. You won't lose those truly significant memories if a hard disk fails, a computer crashes, or a memory card becomes corrupt.
If you decide to continue taking wedding images, think about including a cloud-based backup as well.


9- Post Event Shenanigans
The experts at our photography studio in Dubai believe that it's critical to process the photos as soon as you can after the event. There is something to be said for carrying forward the enthusiasm of the day. Quickly uploading photographs to a website will please everyone.
Keep in touch with the couple and arrange a meeting time to look over the photos and talk about ordering specifics.

Offering excellent client service both before and during the event is crucial. If you build a rapport with the couple, they will consider you in the future for pictures of their family and their kids.
Finally, take notes about what went right and what went wrong. This may help you do an even better job next time around.

Invest In the Appropriate Software and Tool
Among others wedding photography tips you'll find online, selecting the appropriate software is frequently the most overlooked one.
Many wedding photographers find that the hardest part of their job isn't actually capturing the images, but rather all the different responsibilities required in running their business.
Running a successful wedding photography business involves a variety of responsibilities, from client communications to marketing, editing, shipping, and backup.

As a wedding photographer, it's likely that you'll start off alone, which means you're in command of everything, even though you might have second shooters.
Thankfully, there are several excellent editing software Adobe Lightroom, Pixlr, etc., available for you to employ to simplify your life.


Have Fun!
It's a wedding, and you're being paid to be there (hopefully). If you have fun, other guests will be more relaxed around you, which can make for better photos.
Hence, be fully prepared, follow the aforementioned first time wedding photography tips and make your work stand-out from the crowd with these best video editing apps.