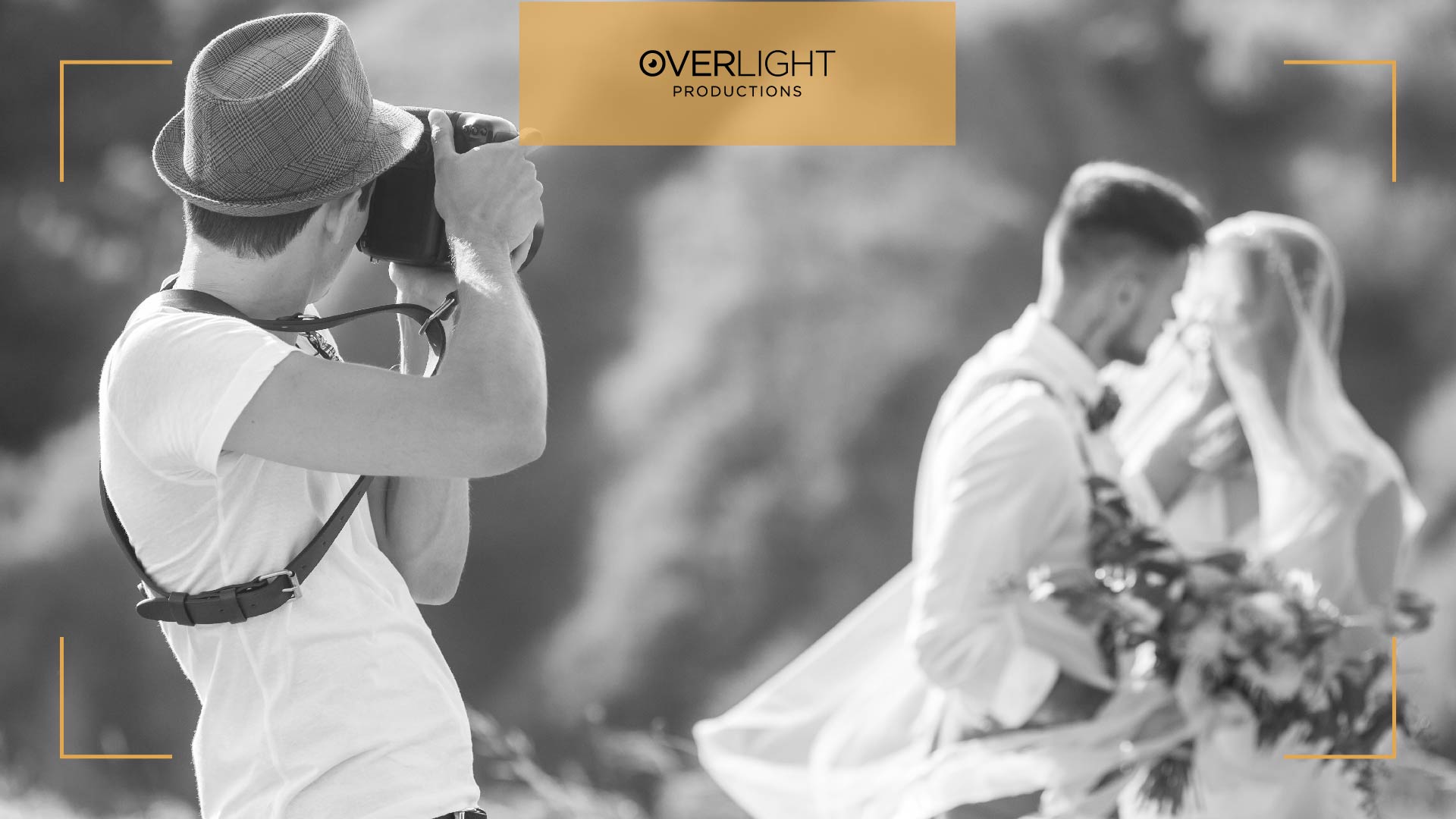 04 - October - 2022
When engaged couples start to plan for their big day, they must consider certain event details, such as selecting a date and wedding party, colors, a photographer, a reception venue, vows, and, most importantly, the location for their wedding ceremony.
The best wedding photographers in UAE are highly skilled individuals with extensive experience. They can capture your wedding in a unique and unexpected style as photographers. They have a keen sense of aesthetics, composition, and lighting. And when it comes to capturing the beauty of your wedding day, the location of a wedding is critical for the photographer because it can make or break a shot!

So, if you are looking for the best wedding photography locations, here's what you need to know.


What To Consider When Picking a Location for a Wedding Photo Shoot
Consider what kind of photos you want to take before deciding on a location: Do you want to take pictures with natural backgrounds or something more urban? It would be helpful if you also thought about whether or not you wish to include people in your photos.

Check out online reviews of the locations that interest you: The best way to know if a particular place is worth visiting is by reading reviews from people who have been there before. This way, you'll see if it has potential and its pros and cons.

Make sure that the location has enough space for all of your guests: If there aren't enough places for everyone in one area, then it's probably not the best location for your party.

If the location you want to book is closed at weekends, make sure the open days work for you.

Ensure the site is easy to find and the staff is attentive and helpful.

Top Outdoor Wedding Photo Shoot Locations in Dubai

To take amazing photographs of a wedding or any other event, you must be very serious about the venue and the photography itself. That's why we always discuss our clients' preferences and work hard to find the best photography location for them. Our favorite outdoor wedding photo locations are:


Burj Al Arab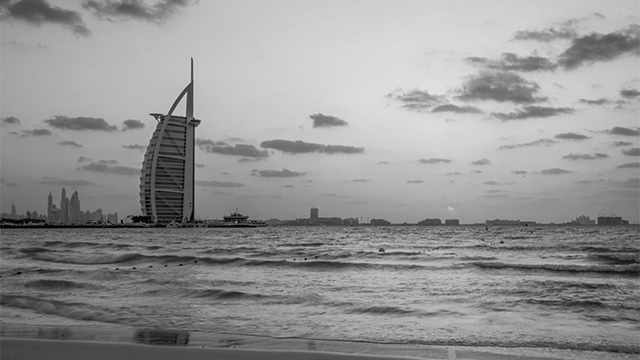 Dubai's opulent business card. Everyone can describe the appearance of this sacred spot, located in the sea 280 meters from the shore. However, not everyone knows the incredible shots a professional photographer can create when inspired by such stunning beauty. Beautiful panoramic photos of both the romantic couple and the guests can be taken from the open area of the Al Muntaha restaurant.

Why not plan a wedding photo shoot on the hotel's unique helipad? Photographs from such a shoot will be remembered for a long time. The final location for creating spectacular festive shots can be the Persian Gulf beach with a view of the luxury Burj Al Arab hotel. The bride's classic white wedding gown is perfectly complemented by the turquoise wave, white sand, and blue sky.


Sun and sand at Atlantis, The Palm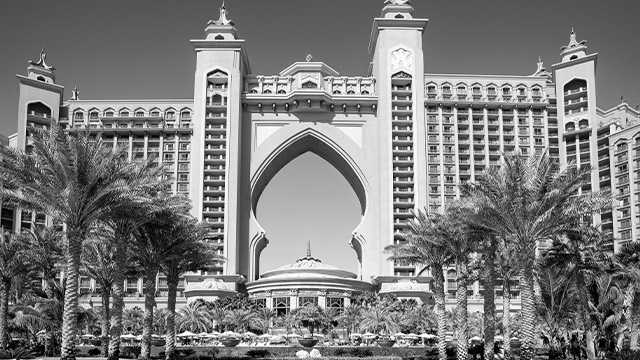 Atlantis, The Palm's beachfront is a dreamy shoot location, and the resort team will go above and beyond to make it a day to remember. Sunset Beach, which offers the silhouette of the Burj Al Arab as a backdrop, is a more low-key shoreside setting. At the same time, Al Mamzar Beach Park also provides greenery for contrasting images. Al Sufouh Beach is also a good option if you have all your equipment and don't mind the preceding amenities.


The Dubai Fountain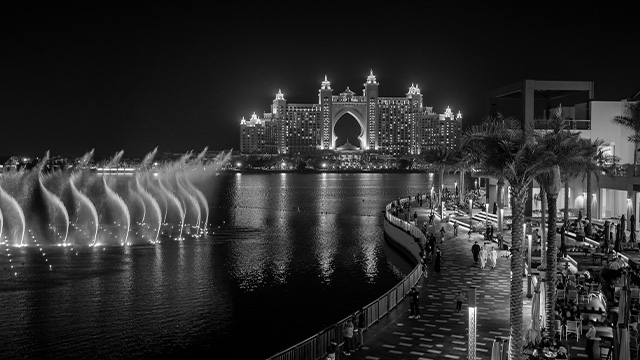 The Dubai Fountain at night, with its lights and the movement of the 'dancing' water, creates a fantastic backdrop for romantic photos. There are many options, such as Souk Al Bahar, the boardwalk that connects the souk to The Dubai Mall, and the breathtaking views from Burj Park. Then, head to the palm-lined spaces of Palace Downtown for more privacy.


Dubai Marina

   

This is an excellent location for an urban-style photo shoot if you are a modern bride and groom who want your wedding photos to reflect the rhythm and life of a big city.
The picturesque pedestrian zone, where lovebirds like to stroll, is a distinguishing feature of this venue. The Dubai Marina Walk is an unforgettable stroll along the bay with yachts through high-rise buildings with unique configurations and impressive style and atmosphere.


Dubai Miracle Garden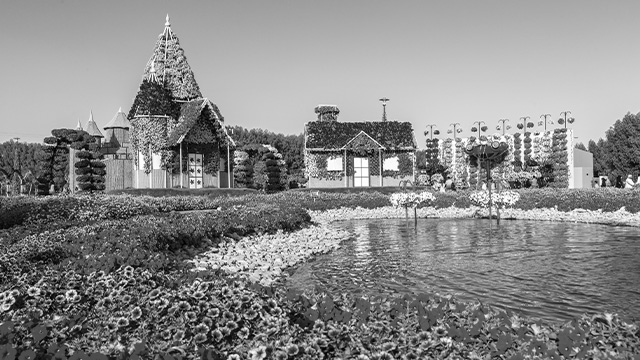 Millions of flowers combine with a unique design to create breathtaking wedding photographs. This venue is well-liked by newlyweds because it allows them to incorporate a photo session and a leisurely walk in one beautiful location, with alleys shaped like hearts or arbors shaped like stars, flower-decorated terraces, and columns. We recommend renting a local golf car for more inspirational and dynamic photos if you are tired or want variety.


Bastakia Quarter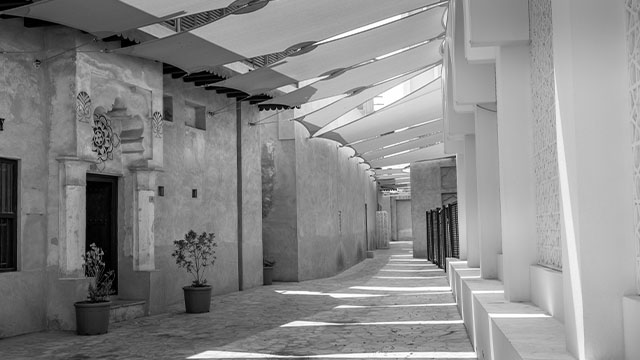 This is the place to go if you want to get away from the modern world. Bastakia is the ideal choice. Its ancient streets have a measured rhythm and are immersed in the last century. The neighborhood is steeped in UAE history and culture. Every corner and yard is full of authentic details.
We fell in love with this location because the narrow labyrinth streets of this mini-town are always calm, even on the hottest day. Still, it's so beautifully illuminated at night with colorful lights that you want to pass through it again - it looks completely different in the dark!

Walking through the old city's winding streets can make you feel like a character from the Arab folk tale "Aladdin and His Magic Lamp." Don't pass up the chance to rent a small boat and take in the breathtaking views of the Dubai Creek canal. Why not ride to the other side and snap some romantic photos along the way?
Dubai has abundant options for the most beautiful wedding photos. However, to create long-lasting memories before your wedding, you need a great photographer and one of the best wedding planners in the UAE.

With a team of wedding photography professionals, Overlight Productions is the best wedding photography company in Dubai. Our job is to take your ideas and plan them thoroughly, keeping design, requirements, and budget in mind. For more information, please get in touch with us at +971 4 431 0535.