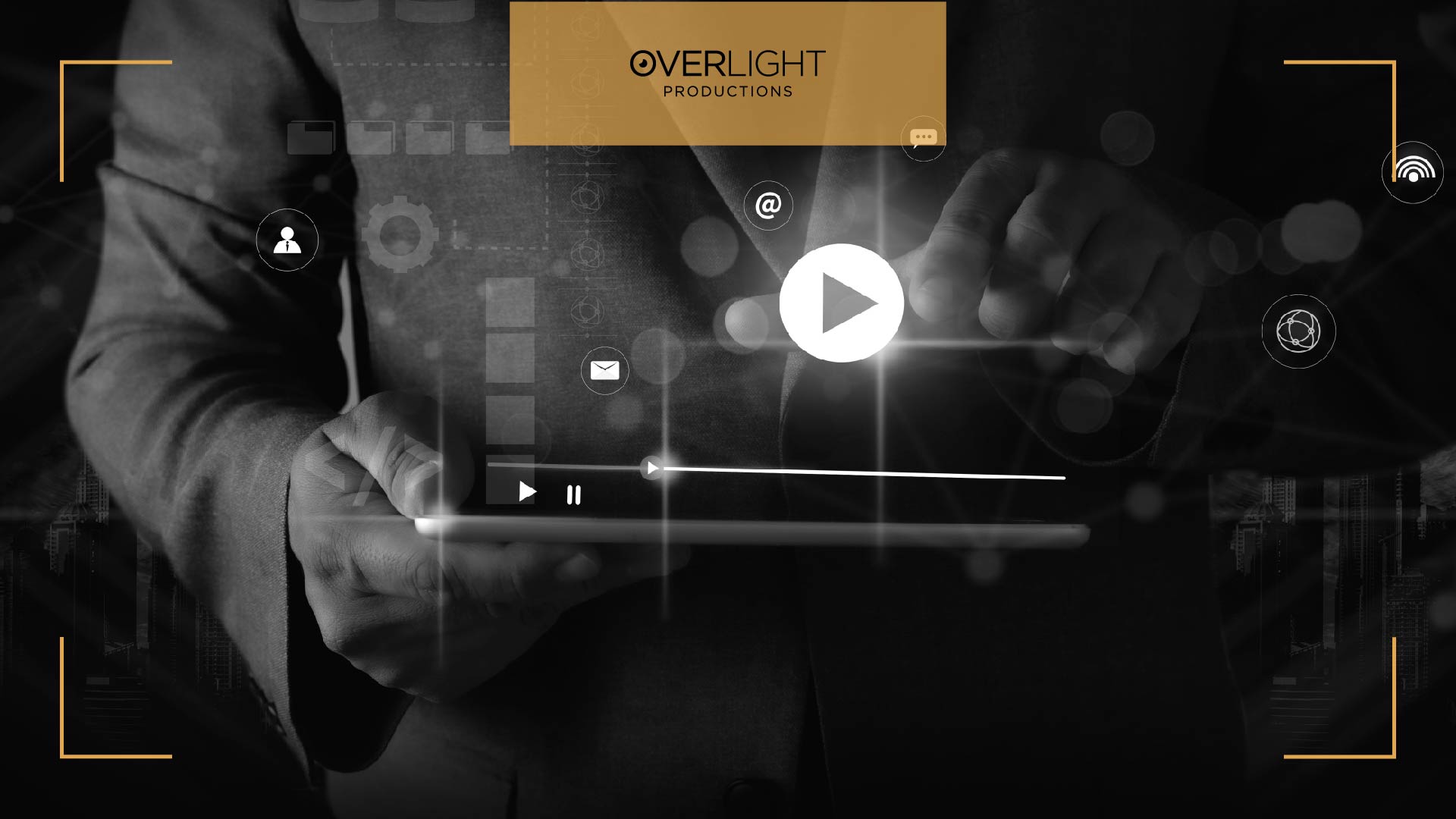 20 - December - 2022
Since its launch, YouTube has grown into a major player in the media industry. More than 2 billion people use YouTube today, and 30 million people visit the site every day.
Every minute, up to 500 hours of video are added to the website, and there are more than 2,400 channels with more than 1 million subscribers.
YouTube has a major role in marketing trends shifting away from static information to video content.
The platform seems simple to an individual user, but if you want to utilize it to sell and expand your business, it becomes more challenging.

The following information can help you with YouTube video promotion, sales increment, and business growth.
So, let's get started.


How Do You Grow Your Business on YouTube?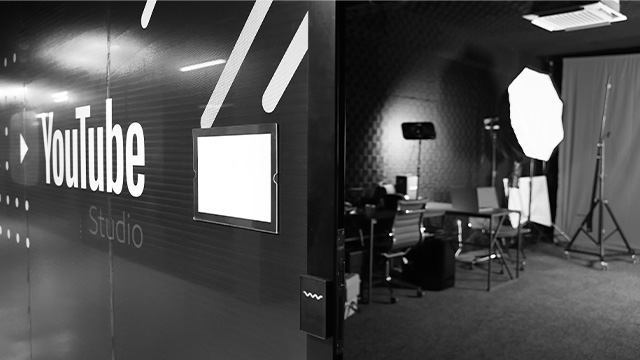 You can get help from YouTube video promotion services in Dubai. However, some video and photo studios in Dubai provide a lot of information in a single video. This is a very common mistake that hurts your brand's reputation.
It is inappropriate for branding. Your customer will not be interested in it because it appears to be a gigantic mess.
The experts at Overlight always produce videos for branding purposes, but if you want to convey a lot of information, we make sure to produce two videos in place of one.

The customer will be horrified by too much context in one video. So, make sure you opt for the production studio that is well aware of such particulars.
Here's how to promote your YouTube channel and brand:


Join hands with YouTubers/Influencers
Collaborations with influencers are a fantastic method to advertise your YouTube channel. Due in large part to their approachability and deeper involvement with their audience,
YouTube producers are four times more effective than celebrities at boosting brand recognition. As a result, a community emerges around the influencers' YouTube channels.
Since influencer marketing has become more popular, more creators are willing to work with businesses because it gives them a chance to make money.
Utilizing the power of these specialized influencers could be a wonderful strategy to increase brand recognition and perhaps produce direct product sales.


Create video content with tools
Well, it's easier than ever to make movies for your company using stock footage, voiceovers, and audio—thanks to the many video marketing tools available.
With the right technology, you can now make just about any kind of video you can imagine, including stop-motion and animated videos.
Our production studio in UAE uses cutting-edge software and tools to produce viral YouTube content. Here is an example of our complete production of a YouTube series about self-improvement and human psychology.


The importance of SEO cannot be overstated

There are many advantages of visual form of communication as YouTube is among the top search engines.
However, you must optimize your channel and your videos for the YouTube search engine if you want viewers to be able to locate them through searches.

There are a number of things to take into account when it comes to SEO:
- Your channel's keywords: choose phrases that accurately describe your brand and the substance of your videos so that YouTube can better grasp what your channel is all about.
- Relevant keywords: Use pertinent keywords in the title and description of your video. This will help YouTube comprehend the content of your video.
- Video tags: To ensure greater visibility, you must include pertinent tags to every video you post, as you would do with your channel's keywords.
- Engagement metrics: YouTube also takes into account the number of comments, likes and dislikes, and shares that your videos receive—the higher the number, the better.


Is YouTube Good for Small Businesses?
As a small business, you need to always come up with creative strategies to reach as many customers as you can without going over budget.
If you frequently include YouTube in your marketing plan, it can be a profitable approach to expand your company.
For about a fourth of the price of their typical search advertisements, many of our clients have generated 4000 subscribers and 1 million YouTube views, increasing sales.


You Can Improve Your Google Ranking by Marketing on YouTube
Google Universal Search combines videos, photographs, news, books, and local searches in its search results to give users the most relevant information possible.
You may have noticed that Google's search results feature videos more frequently. This demonstrates that Google values video content on par with text-based websites.
By generating excellent content for your website and producing related YouTube videos, you may profit from this. By doing this, you will create backlinks to your website, increasing the likelihood that searchers will find you there.


How To Get YouTube Subscribers? YouTube Video Promotion Tips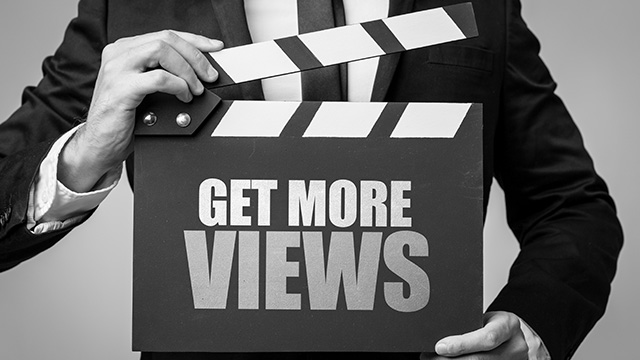 In this day and age, when people spend up to six hours each day watching videos, you cannot take YouTube for granted. Thus, you must utilize as many promotional strategies as you can if you want to stand out on YouTube.
You must utilize practical methods for YouTube video promotion in order to attract new subscribers, brand evangelists, and even paying consumers.


1- Create a trailer-equipped YouTube channel
Since thousands of brands and 55% of marketers use YouTube, the marketing landscape there is fiercely competitive.
Therefore, rather than just having a YouTube account, you also need a YouTube channel. Visitors can choose from a library of all of your content on your channel, which also gives you extra branding and customizing possibilities.
A captivating channel trailer that summarizes your channel and provides sneak peeks can also convert visitors into subscribers.


2- Make your thumbnails unique
Making custom thumbnails is one of the easiest yet most powerful strategies for promoting your YouTube channel.
Consider using your title and thumbnail together as a kind of one-two punch to draw a viewer in.
For the thumbnail, YouTube, by default takes a screenshot from any given video. Unfortunately, there are occasions when the picture it takes is a hazy one of you moving the camera or a transition.
Making your own thumbnails not only gives your films a more eye-catching first impression, but it also conveys a certain level of professionalism.


3- Cross-promote your own YouTube videos
There's a good chance that you and your YouTube channel cover the same themes. Cross-promote your videos when appropriate to get the most out of your older content.
As a kind of call-to-action, you may insert links inside a video's description and invite viewers to click on them.
Although the recent loss of YouTube's annotation feature may have disappointed some, linking in your description entices visitors to watch your films all the way through rather than skipping forward.


So, How Can YouTube Be Used to Promote a Business?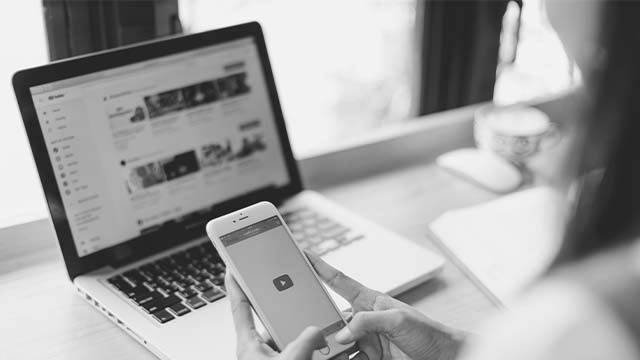 As you can see, there are many ways that YouTube can help you develop your audience and promote your business. YouTube will prove to be a valuable addition to grow your business if you take the time to master the platform's key components.
You may improve your video content on YouTube and your interaction with your viewers by adhering to some best practices.

Are you looking for exceptional videography and photography in Dubai? We got you covered. Call us at +971 4 431 0535 to get a free consultation with the experts at our production company in Dubai.