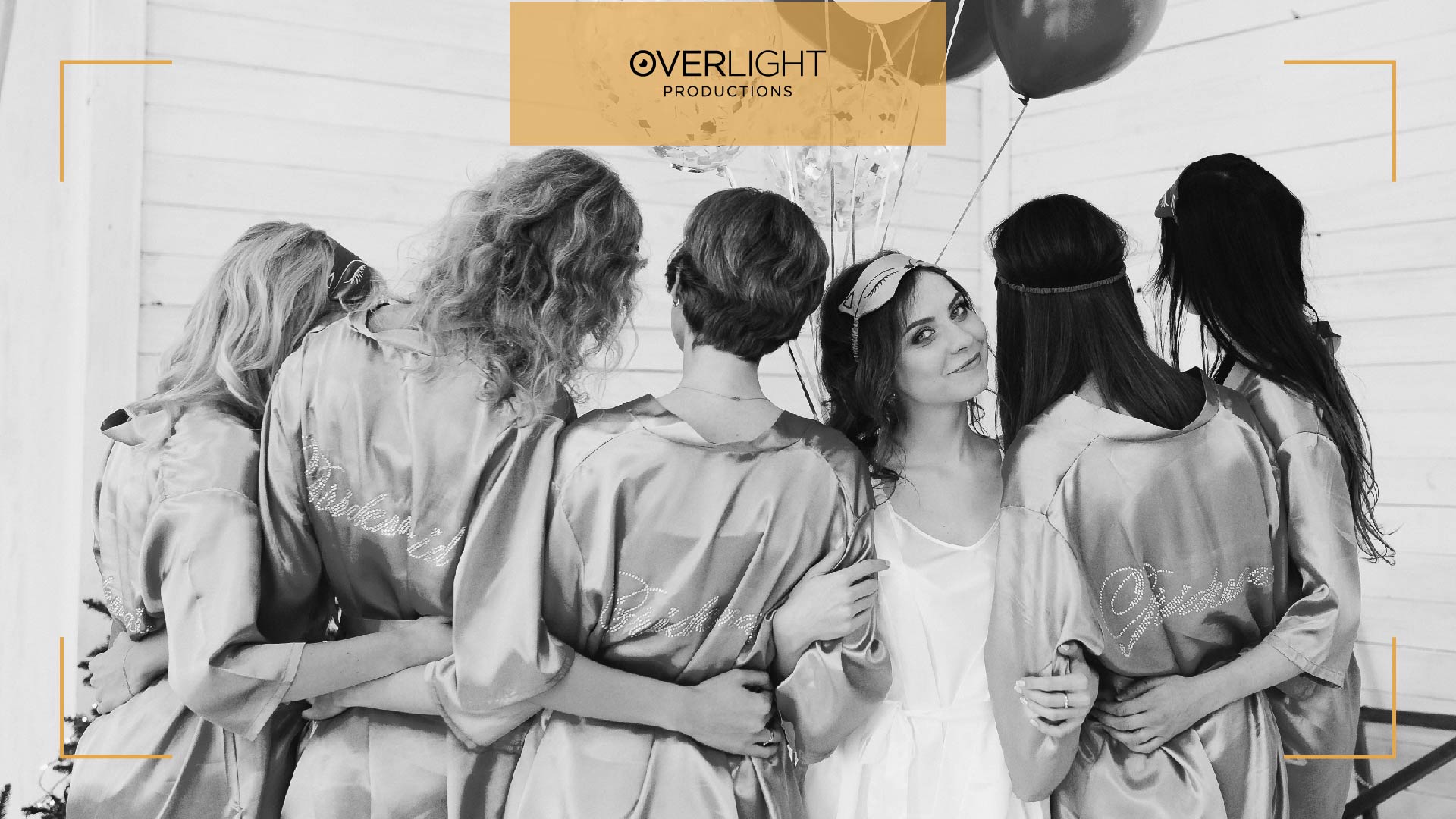 22 - November - 2022
The bridal shower is the most hyped-up event among other series of events in your wedding regimen. So naturally, people anticipate the best of you, be it the dress, cake, food, or photos.
However, we know that they are your precious moments as a single individual. Therefore, hiring an events photographer in Dubai is the best option.
Here are tips to ensure you get the best bridal party photos!


How Do Events Photographers Dubai Provide Assistance?  

Dubai has many wedding photography studios. To get the best photos, choose a wedding photography studio focusing on all the details that suit you and understand your constraints!
The professional team knows how to manage the effects of the light. If it occurs in daylight or at night, they organize it accordingly.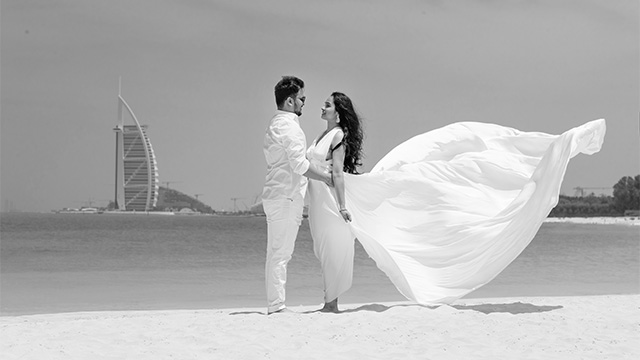 Important Pointers for The Bridal Shower Photography
Preparation: If you wait to use your camera until visitors arrive, you may miss out on some great shots. You'll take some great photos of everyone preparing the food, including cookies and sandwiches, and setting the table in the kitchen.
Embellishment: Capture every little detail. Take a photo of the wedding invitation. Take pictures of the table settings, cake/dessert table, gift table, and centerpieces before guests eat.
Activities: There are many activities at the party worth photographing and obtaining pictures, handicrafts, or games in addition to opening gifts. Consider having shots like a photo booth with props and costumes for super fun shots!
Guests: Photograph the bride, her dress, her friends, and her family. Capture candid photos of people stalking, talking, and celebrating the party.

Create a video to bring your photos to life now that you've captured all these fantastic moments.


Bridal Shower Photographing Tips
To make your bridal shower photos look modern and shiny, follow these tips from the best events photographer in Dubai.

Choose your Location Carefully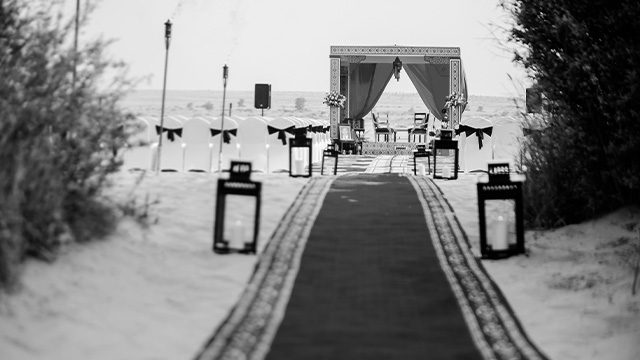 The most important factor to consider when choosing a location is its background. Choose a simple and clean background or a place where the group can be pulled away from the background to create depth. Because the bridal shower party will naturally make the photo busy, keeping the area clean and simple, with a focus on good light, is essential.


Choose A Spot with The Perfect Sunlight
The photographer walks you through the most emotional moments of your party. It specifies the time of day to photograph your party because daylight is best suited for capturing photos and videos with a creative touch while selecting flower colors that complement the photo shots.


Focus on Candid Photography 

When photographing events, the first inspiration is to cover candid photos. However, many event photographers in Dubai focus on open scenes, capturing timeless emotions and natural smiles with stunning shots.
There are some activities in bridal showers like, dancing, cake cutting, games, and other gaming activities. So, capturing natural moments is better than artificial ones. But taking candid photos is a challenging task for everyone.


Add Innovative Ideas for Group Photography

For the aesthetic of group photos, arrange the photo in levels because the more you need to go back to take the photo, the smaller the people appear and the wider the group will spread. Therefore, with a large bridal shower party, levels with chairs for group photos should be created. This allows the large group to be formed into a more compact formation. You need 4-6 chairs from the party site to make this happen. Placing a shot like this takes a little longer, but it's worth it!


Particular Concentration on Solo Pictures 
A solo photograph is essential at a bridal shower. The photographer will guide you regarding individual shots.
Mostly, photographers prefer outdoor shots by the sea with the reflection of sunlight or flower gardens so that you will get the best natural effects. However, some prefer indoor shots with creativity in arranging the poses. Our experts suggest you determine the option that suits you before starting a solo tour.


Outstanding Videography 

Many event photographers in Dubai use drone services and high-quality cameras to cover the entire event, focusing on video coverage of all event activities. Then they work on production after the party and cut out unwanted clips to get an awesome video for your day!


Why Choose Overlight Photography Services? 

Be clear about selecting a Dubai photography studio. Overlight provides you with innovative wedding videos and Dubai photography for your events. After the video, if you want any changes, our team will consider that!
Also, capture your precious memory in a beautiful video. We don't just provide our clients with wedding photography, but we also have great expertise in kids' photography, product, and food photography.

We have separate photographers for every service who are professionals in their field. They are efficient and know how to cover the event in the promised timeframe.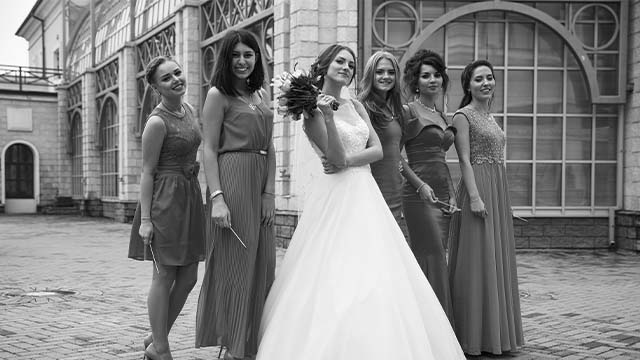 Overlight is famous for promptness. We always complete our work on time. The editing process starts after photography and video making and gives a final look to your album and video. Finally, our event photographer, Dubai, completes their work and delivers the album and video fast.

So, call our photography studio and make your appointment without wasting a minute! Also, let us know about the spot. So, we will start planning accordingly. Our Dubai photographers are ready to serve you at every possible location!  

Read more: Various Locations to Choose for your Wedding Photos