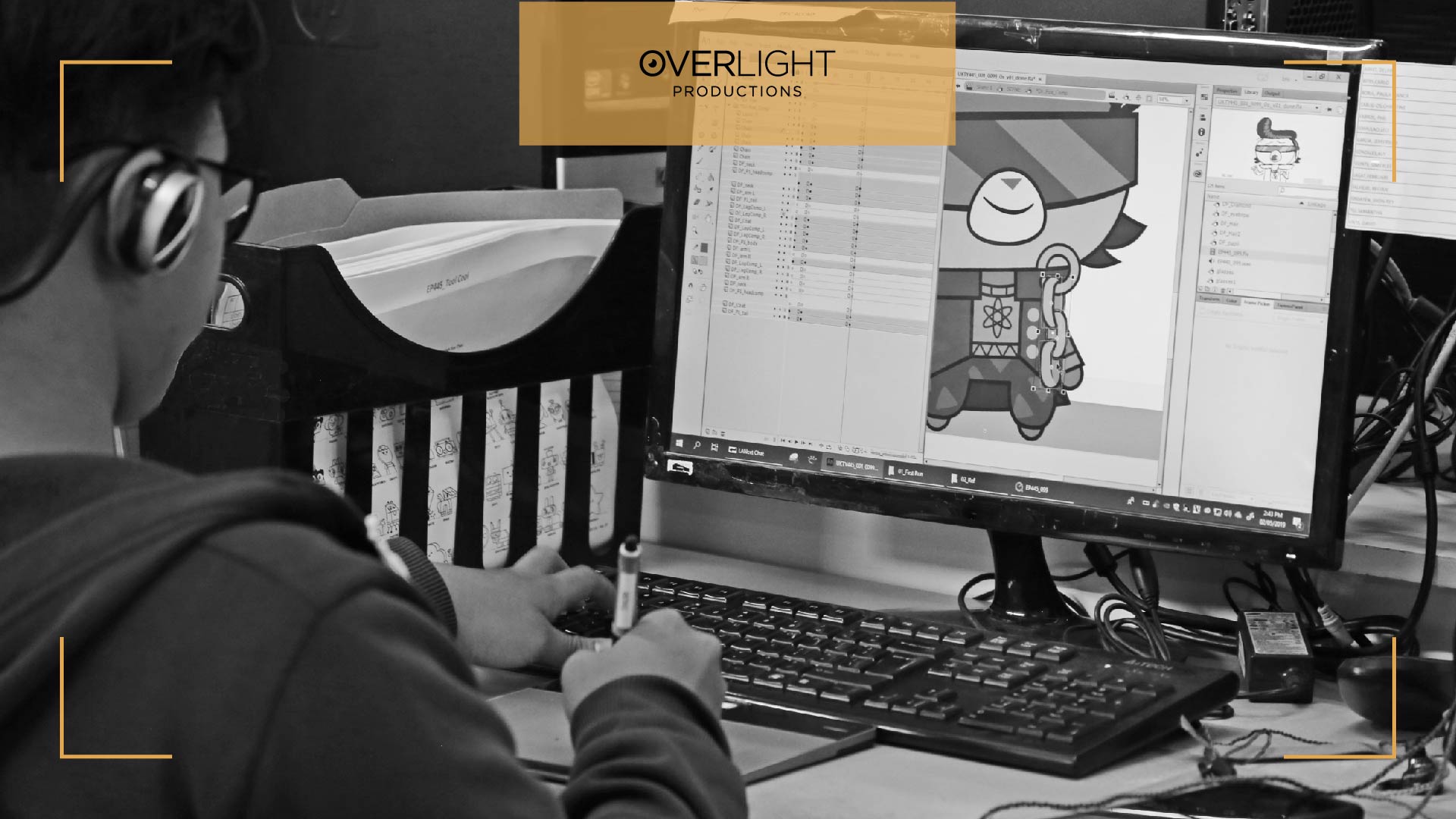 18 - October - 2022
Bringing Your Ideas to Life with animated brand videos!

Animated brand videos are a valuable addition to a company's marketing strategy. It's one of the most adaptable and profitable forms of digital marketing.
It allows you to tell the story of your brand or product in a fun, engaging way in just a few minutes.
Animated video explainers are becoming increasingly popular. Even with modest resources, these videos can have a tremendous impression on the audience.
This is why many businesses get help from 2D/3D animation studios to create engaging animated brand videos.

It enables organizations to interact with their customers by explaining complex processes and procedures in an interesting and instructive manner.
This is perfect for businesses that deal with potentially difficult themes, such as those in the technology and pharmaceutical industries.


What Kind of Video Would Be the Best Fit for My Brand?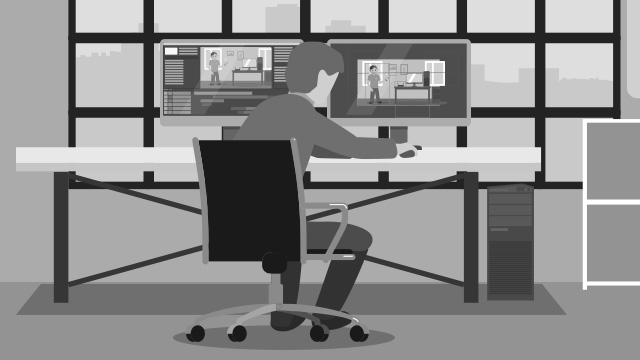 There are some animations that aren't as colorful and loud as others. For example, if filming a genuine thing is too difficult or impossible, hyper-realistic animations of products can be created.
Producing higher quality material like this has clear financial implications, but it's really effective and may significantly improve the appearance and feel of your company.
Whiteboard animations and stop motion animated brand videos are on the other end of the spectrum.

These have a more handcrafted feel, but if your brand isn't very corporate and sleek, this could be the way to go.
Whiteboard animation is also great for animated brand videos because it's a great method to convey information in a basic and digestible way.


Five Ways How Animated Brand Videos Can Boost Your Brand

Here are five ways animated brand videos can enhance your branding and marketing.


1. Boost Customer Retention & Branding in Dubai

Customers today are tired of intrusive advertising. When surfing the Internet, most of us use ad blockers to avoid it.
It inspires businesses to come up with creative ways to promote their goods and services. For example, a sales pitch or product demo becomes an entertaining story when animated in 2D or 3D.
Customers regard commercial videos as entertainment rather than advertising when they are animated.

Animated marketing videos are swiftly spreading over social media and other websites thanks to their shareability.
They elicit strong emotions in customers, leave lasting impressions, and develop positive associations with a business.
All of these characteristics make animated brand videos a highly effective client interaction tool.


2. Commercial Video Producer—Maintaining the Vigor of Your Brand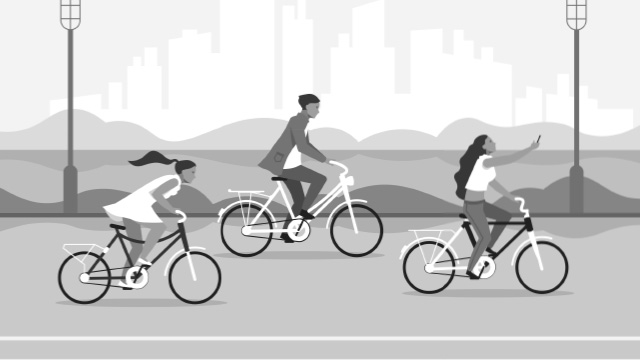 Animated brand videos provide a fantastic opportunity for your company to stand out. Ensure that the animation colors and typefaces are consistent across your entire brand.
As a result, viewers will identify it with your larger brand, and awareness will continue to spread across your digital domain.
Even simple details, such as an animated logo, can capture people's attention. So, small gestures are a great way to ensure that people remember you and your business.


3. Conveying Information More Successful

You may communicate with the viewer on both visual and audible levels with a video explanation. It aids in the effective conveyance of information because a person not only hears but also sees it.
Furthermore, in an attempt to attract the viewer, you cram the most important information into 2-3 minutes.
To put it another way, you create highly informational and saturated content that allows you to express all of the essential elements of your service without boring the viewer.
The better we comprehend the concept and functionality of a thing, the more inclined we are to purchase it later.


4. Increase Customer Loyalty with a Commercial Production Studio

People are more likely to become interested in your offering if they see that you, as a business, are not trying to sell them anything but instead give them an exciting experience with your product displayed in a colorful animated film.
Animated explainer movies establish your brand as a forward-thinking firm that values its customers and strives to leave them with lasting impressions in addition to products and services.
People trust organizations that focus on giving engaging experiences to customers rather than just selling products. As a result, animated brand videos aid in the development of client loyalty and trust.
Being non-salesy, engaging, and helpful is a better way to engage with today's customers than directly selling them your products and services.

Animated advertisements are more effective in advertising and brand promotion because they contain an element of amusement.
It allows you to reach out to a larger audience and encourage them to discover more about the brand behind such a clever campaign.
Animated brand videos generate more revenue than any other sort of content.
People are more likely to visit your website if you combine a clear marketing message, unique animation styles, adorable characters, and a captivating story.


5. More Sharing of Animated Videos on Social Media

We like to post fun animation and creative videos on social media just like any other appealing visual content.
So, if you want to convey information about your firm around the internet at breakneck speed, there's no better approach than to create an entertaining animated video.
It's a form of word-of-mouth marketing. You must initially push it, and people will most likely begin to share it.
What does this imply in terms of conversions? The model normally goes like this: more shares, wider the reach, more traffic, higher the conversions!


What Are the Best Types of Animated Videos for My Brand?

- Whiteboard Animation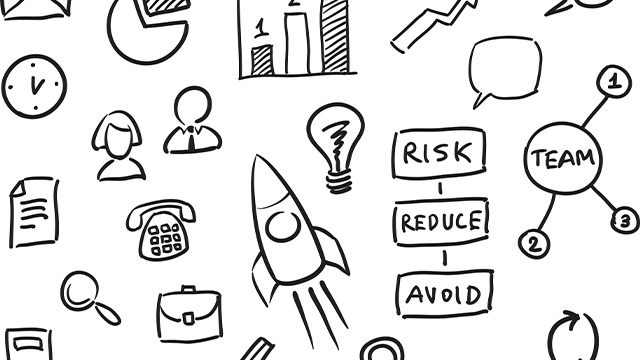 The most common use of whiteboard animation is to tell stories with eye-catching images. This design is preferred by non-profit, civic, and governmental organizations.
While whiteboard films may not be ideal for every brand, they are a popular choice for many because of their unique ability to tug at the audience's emotions.

- Motion Graphics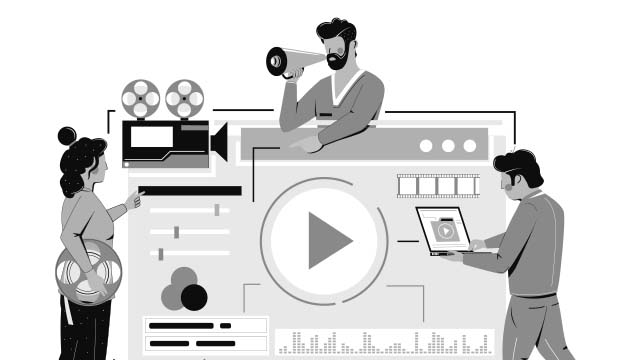 The most effective approaches to illustrate technical things are graphs, maps, and graphics.
Motion graphics animated brand videos are great for breaking down the intricacies of how a technology or difficult gadget works.
If you have a technical product or concept, motion graphics is the most likely style to use.

- Character Animation


Characters convey stories about how customers interact with and experience a product or service in the best animated video creation.
It's an excellent approach to demonstrate human interaction and establish a personal connection with your audience, allowing them to relate to the story.


It's Time to Bring Your Ideas to Life

You can convey any story you want with the help of an animated film—how starting this business transformed your life. Or how your product can improve your client's life, how your product gets your heart pounding, etc.
You can utilize this creative vehicle to visually display and explain to your customers what you want them to know about your products.
Not only is great animation a visually engaging piece of content that aids in the explanation of complicated information and the transmission of a company's message, but it also reflects your brand's distinct personality and takes communication with your target audience to new heights.

If you believe animated brand videos could benefit your company, contact Overlight—one of the leading video production companies in UAE—to see how we can assist you.