Professional Event Photography Services in Dubai, Abu Dhabi & UAE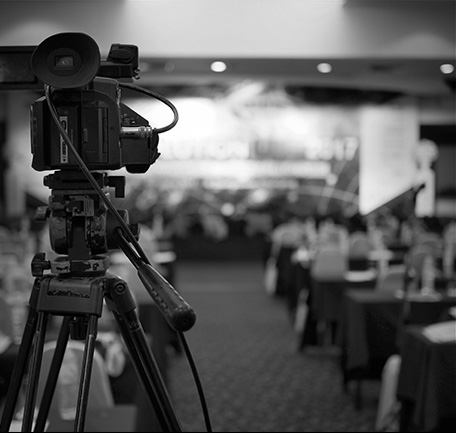 Dubai Event Photography
Overlight Productions has established a reputable presence in the realm of event photography. Our expertise encompasses a wide range of events, including parties, corporate events, birthday celebrations, product and store launches.

Throughout our journey, our event photographers have successfully documented numerous corporate events, demonstrating our commitment to delivering exceptional results. The satisfaction of our extensive client-base serves as a testament to our excellence in event photography.

At Overlight Productions, we adhere to the belief that your primary focus should be enjoying your event, while our responsibility lies in capturing and preserving those precious moments for you. Our extensive portfolio of event photography stands as undeniable proof that we execute this mission like no other.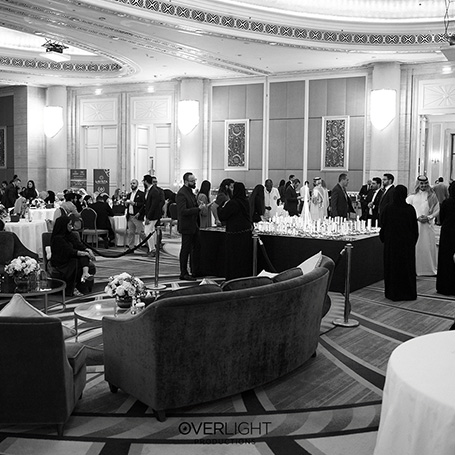 Hire the Best Corporate Event Photographers in Dubai
To truly capture the soul of your event, our team of skilled event photographers and videographers will do their magic. More importantly, we do everything discretely to prevent any interruptions and to make sure that everyone is at peace because we want you to fully enjoy your special event.

Our considerate approach and focus on detail have made us the preferred partner for many picky clients in the UAE, and our corporate event photography work has also been highlighted in renowned magazines, promos, and campaigns.

Please get in touch with us right away if you're looking for an event photographer who is passionate about capturing vivid images of your big day to create everlasting memories.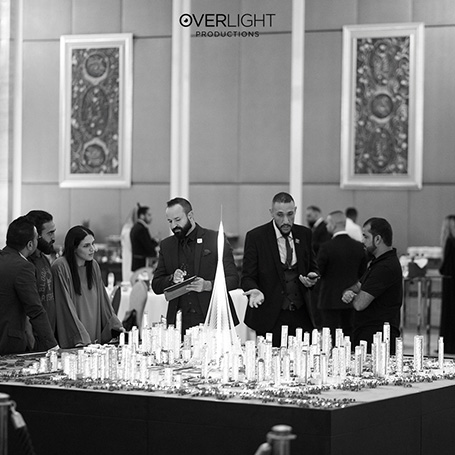 Why Overlight's Event Photography Services Are Better Than the Rest
Overlight's event photography services stand out from the competition for a multitude of reasons, making us the preferred choice for capturing memorable moments.
Overlight's event photography services outshine the rest due to our talented photographers, cutting-edge equipment, and personalized approach.

Highly Experienced Professionals
Overlight's team of photographers comprises highly experienced professionals who possess a deep understanding of event photography. We have a keen eye for detail and an innate ability to capture the essence of the occasion, ensuring that no precious moment goes unnoticed.
Our expertise allows us to anticipate and capture the most candid and significant moments, resulting in a collection of images that truly reflect the atmosphere and emotions of the event.

State-Of-The-Art Equipment
Our commitment to using state-of-the-art equipment sets us apart. We invest in top-quality cameras, lenses, and lighting equipment, enabling them to produce high-resolution, crystal-clear images with impeccable clarity and vibrant colors.
This dedication to using the best tools of the trade guarantees that clients receive photographs of the highest professional standard.

Exceptional Customer Service
We understand the importance of delivering exceptional customer service. We work closely with our clients, taking the time to understand their specific needs and preferences.
Whether it's a corporate event, wedding, or any other special occasion, we tailor our approach to meet the unique requirements of each event, ensuring that the photographs reflect the client's vision and expectations.
Choosing Overlight means entrusting your special moments to a team that is dedicated to capturing them flawlessly, ensuring that the memories last a lifetime.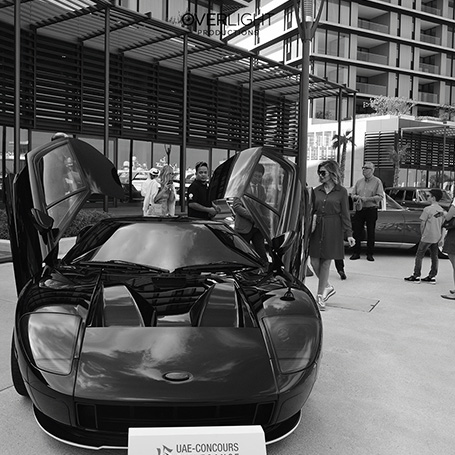 Types of Dubai Event Photography
Corporate Event Photography
Capturing professional and engaging photographs of conferences, seminars, product launches, and corporate functions.

Wedding and Engagement Photography
Documenting the joy and emotions of weddings and engagements, creating timeless and beautiful images.

Social and Cultural Event Photography
Covering cultural festivals, galas, parties, and social gatherings, capturing the essence and energy of the event.

Sports Event Photography
Freezing action-packed moments in sports events, including team competitions, marathons, and adrenaline-filled activities.

Trade Show and Exhibition Photography
Showcasing exhibitors, products, and the overall ambiance of trade shows and exhibitions, delivering compelling visuals for promotional purposes.

Concert and Performance Photography
Capturing dynamic and expressive shots of live music concerts, theatrical performances, and artistic productions.

Glamour Fashion Event Photography
Creating stunning images for fashion shows, runway events, modeling portfolios, and editorial purposes.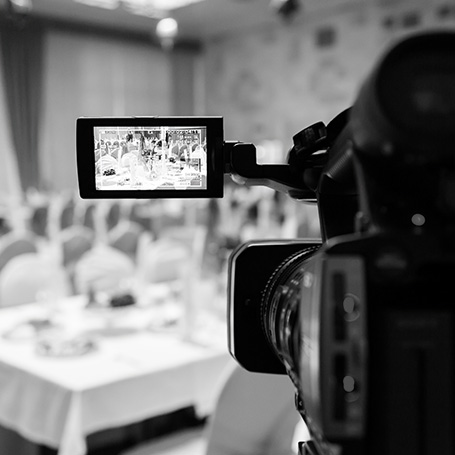 Picking the Right Events Photographer
From business meetings to rock concerts, our talented photographers will record the key moments and produce the best photos possible.

Each industry and sector's specific photographic picture requirements are completely understood by our event photographers. In low-light, mixed-light, no-flash scenarios, we can also guarantee the highest quality images thanks to our expertise and tools. If necessary, formal, reportage-style, and creative photos will be provided both after the event and at the time of the event.

We have one of the top teams of event photographers in Dubai and Abu Dhabi that are capable of handling a wide range of marketing and PR tasks for businesses, individuals, and start-ups. We have a large collection of pictures to prove that!

We are dedicated to capturing the details, energy and soul of your event. Our attention to detail coupled with our industry experience and knowledge will leave you with footage to amaze, delight and surprise your audience.

Our talented team of event photographers, videographers and editors will work with you throughout the process, from planning and designing right through to the shooting, editing and distribution, taking the weight off your shoulders and delivering videography that far exceeds your expectations.