Professional Food Photographer in Dubai, Abu Dhabi & UAE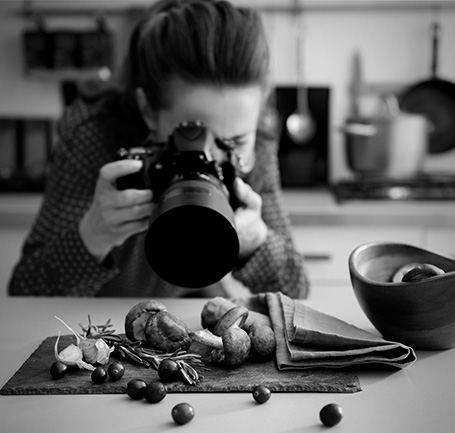 Food Photography Services Dubai
Where delectable cuisine meets captivating visuals!

At Overlight, we specialize in capturing the essence of your culinary creations with the artistry and precision they deserve.

- Exquisite Food Styling: Our seasoned food stylists ensure each dish is plated to perfection, highlighting its unique features and flavors.

- Professional Photography: Our skilled photographers use state-of-the-art equipment and lighting techniques to capture your dishes at their most enticing.

- Tailored to Your Brand: We understand the importance of brand identity. Our team works closely with you to ensure the visuals align with your brand's personality and messaging.

We photograph food-cookbooks, product labeling, directories, catalogues, and menus for all types of food-based projects.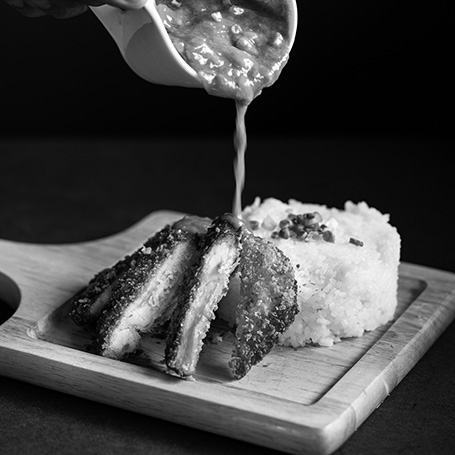 Why Overlight's Food Photography Services Are Better Than the Rest 
- Visual Storytelling: We believe in the power of visual storytelling. Our photographs tell the story of your cuisine, enticing customers even before they take their first bite.

- Menu Enhancement: Elevate your menu with mouthwatering photos that tempt diners to explore your offerings.

- Increased Engagement: Engage your audience on social media and your website with stunning food photography that stops scrollers in their tracks.

- Boost Your Sales: Studies show that professionally photographed dishes can lead to increased sales. Let us help you entice your customers to order more.

Commercial Food Photography Dubai
Our commercial food photography services provide a delicious fusion of artistic culinary creation and superior aesthetic presentation. We are experts at accurately and artistically capturing the spirit of your culinary creations. Our skilled photographers and food stylists are committed to making your dishes seem as appealing as they taste, regardless of whether you're a restaurant, catering business, food delivery service, or culinary entrepreneur.

Our expert food photography services in the UAE serve as the ideal recipe for titillating your audience's taste buds, resulting in menu improvements, social media engagement, and improved sales. Let your food shine by elevating your brand with our skills in visual storytelling.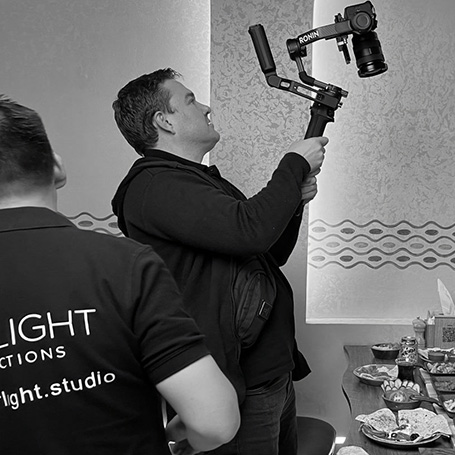 Why High-Quality Food Photography Matters?
Since images are the visual entryway to the world of food, high-quality photography matters! It turns food into delectable works of art that can attract, inspire, and communicate the soul of a company or a chef's skill.

A single, expertly-crafted photo has the power to narrate a tale, arouse feelings, and titillate the senses. Professional food photography distinguishes a restaurant or food establishment in a time when social media and online menus are prevalent, luring customers to explore the menu and eventually boosting sales. It involves creating an unforgettable culinary experience through the lens, not merely showing food.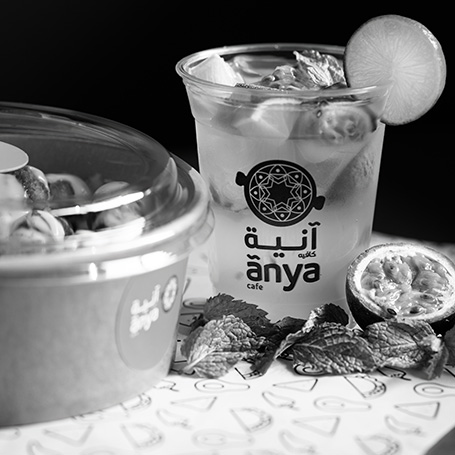 Food & Beverage Photography
A delectable fusion of artistry and precision!

We are experts at capturing the essence of culinary dishes and turning them into eye-catching works of art. Our skilled photographers and food stylists carefully construct each shot to accentuate textures, colors, and flavors, regardless of whether you're a restaurant, caterer, food brand, or culinary artist.

We recognize that your foods and beverages should sparkle in the online world. In menus, websites, social media, and marketing materials, our graphics engage your audience, tell a story, and pique their appetites. Make every meal a visual treat by elevating your culinary identity with our food and beverage photography.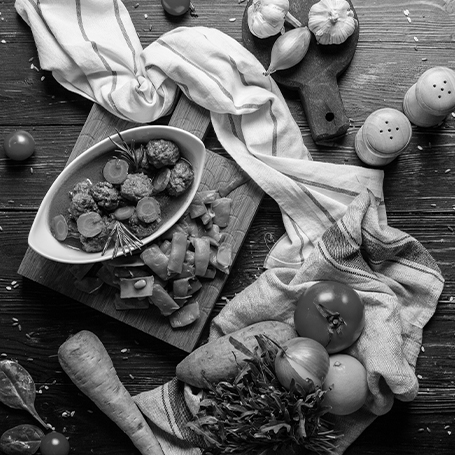 Affordable Food Photography Packages
With our affordable food photography packages, experience greatness without breaking your bank! Every culinary endeavor, whether a restaurant, food company, or home cook, in our opinion, deserves top-notch aesthetics. Our packages provide an affordable way to improve the presentation of your cuisine and wow your audience.

Our talented photographers and culinary stylists ensure that every dish is portrayed with flare, from menu photographs to social media content. We value cost effectiveness, and our packages can be customized to match a range of budgets. With us, you can relish the taste of professional food photography without the expensive price tag, making your culinary masterpieces genuinely delicious to the eyes.

Food Photography FAQs
What is food photography?
Food photography is a specific niche of photography that focuses on capturing enticing and eye-catching pictures of food and drinks. It entails exhibiting dishes, ingredients, and culinary creations in a way that entices viewers and makes them yearn for the cuisine. To emphasize the subject's beauty, food photographers employ a variety of techniques, lighting, props, and compositional elements.


How is food photography done?
Food photography requires careful preparation, imaginative design, and expert lighting. Photographers choose an appropriate location, set up the props, and present the meal on pretty plates. Lighting is essential, frequently using studio lighting or diffused natural light to emphasize textures and colors. The final photographs are enhanced using post-processing techniques, which ensure that the food looks as good as it tastes. A variety of lenses are employed to capture various viewpoints.


Why is lighting important in food photography?
Lighting is crucial for food photography since it has a big impact on how food appears in pictures. The food appears edible and visually appealing when the lighting is in the right places, emphasizing textures, colors, and features. The appropriate lighting setup can also provide pleasing shadows and highlights, giving the photograph more depth and character. Understanding lighting strategies is essential for producing delectable and alluring food images, whether utilizing natural or artificial light.


What makes a good food photograph stand out?
A memorable food photograph incorporates a number of essential components. It must first successfully display the subject's colors, textures, and fine details. The visual attractiveness is enhanced by thoughtful placement and framing in compositions. It's important to capture the dish's essence, whether it's freshness, pleasure, or authenticity. To add depth and mood, the lighting should be balanced. Last but not least, a good food shot makes people hungry or appreciative of the food in the picture.


Can you shoot both indoor and outdoor food setups?
Yes, our photographers are skilled at photographing food in a number of locations, whether they are indoors in a studio or restaurant or outdoors in the great outdoors. We can adjust to various lighting setups and environments to successfully capture the essence of the meal.


Do you provide styling for food photoshoots?
We include thorough food styling services in my picture package. In close collaboration with clients, our expert photographers make sure that meals are artistically presented to provide engaging food photographs that are consistent with your brand or culinary vision.


What should a restaurant or business consider when planning a menu photoshoot?
A restaurant or business should first think about its brand identity and target market while preparing a menu photoshoot. The style and presentation of the menu items should complement the brand's aesthetic. To emphasize the appeal of the meal, carefully consider the lighting, angles, and props. Collaboration with a qualified food stylist and photographer is crucial. A broad range of photos for menus, websites, and marketing materials can be produced by arranging for a number of shots and settings.


How can professional food photography enhance a brand's image?
A brand's image is improved by professional food photography, which presents its products in the most alluring light. Photos that are of a high standard arouse desire and show how well-prepared the dish is. They leave a lasting impression on consumers, increasing brand recognition and allure. Food photography that is consistent and appealing to the eye increases credibility and trust while also enhancing the visual appeal of marketing materials, menus, and social media profiles. It strengthens a brand's dedication to quality and makes it stand out in a crowded marketplace.