Professional Kids Photography in Dubai, Abu Dhabi & UAE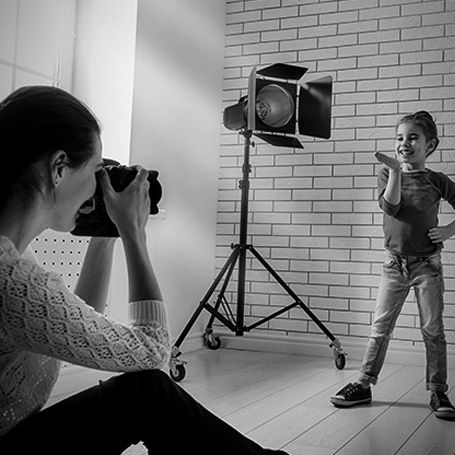 Kids Photography in Dubai
In the thriving metropolis of Dubai, Overlight specializes in offering top-notch professional kids photography services. Each kid's youth is a special adventure filled with priceless memories, innocence, and unbounded vitality. Our talented photographers are committed to capturing these ephemeral moments in beautiful photographs that perfectly capture the character of your child.

We are aware that working with kids calls for tolerance, imagination, and sincere connection. Our staff is exceptional at providing a welcoming and interesting environment that lets your child's genuine personality shine. Our goal is to capture the sincerity and wonder of childhood, whether it is through a playful candid photograph, a beautiful grin, or an adventurous excursion.

Capturing Precious Smiles and Joy: Expertise of Our Children's Photographers
At Overlight, our talented group of children's photographers specializes in capturing the sincere joy and laughter that characterize childhood. Our photographers expertly capture those brief moments of innocence and wonder with a strong eye for detail and a real enthusiasm for working with children.

We specialize in producing lasting photos that capture the true spirit of childhood, from joyful emotions to endearing interactions. Our photographers create visual narratives that capture the wonder of your child's world using a combination of creativity and technical skill, making sure that each image becomes a treasured memory to be treasured for years to come.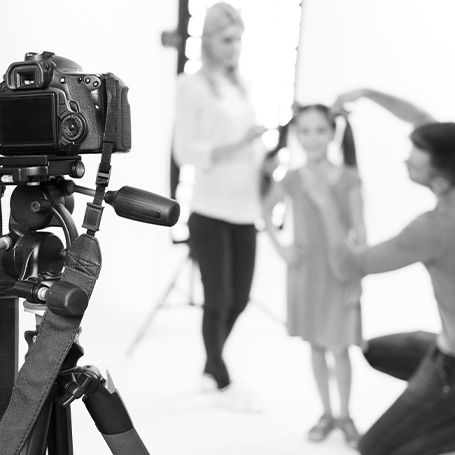 Professional and Friendly Children's Photographer Team
Capturing the essence of childhood moments requires not only skill but also a warm and approachable demeanor. Our photographers are experts in working with children, creating a relaxed and enjoyable environment that allows your little ones to shine in front of the camera. They pay close attention to the little things so that every picture conveys a unique tale.

From candid shots to posed portraits, our team knows how to bring out the best in your child's personality, resulting in timeless and heartwarming photographs that you'll cherish for years to come.

In our opinion, babies look the most adorable when held in the arms of their parents or cuddled in one of their own baby blankets. And our professional children's photographer Dubai captures this beauty with the use of real stuff, natural window light, and digital cameras.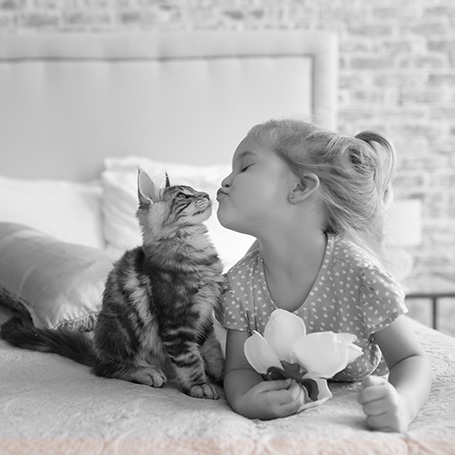 Services Offered by Our Kids Photography Studio
Kids Portraits: We capture your child's individuality through stunning portraits that reflect their personality and spirit.
Outdoor Adventures: Our outdoor photography sessions capture the vibrancy of your child as they explore the world around them.

Special Occasions: From birthdays to family gatherings, we preserve the joy and excitement of these memorable events.

Creative Themes: Transform your child's imagination into reality with our creative theme-based photoshoots.
Custom Packages: Tailored packages to suit your preferences, ensuring a personalized experience that meets your needs.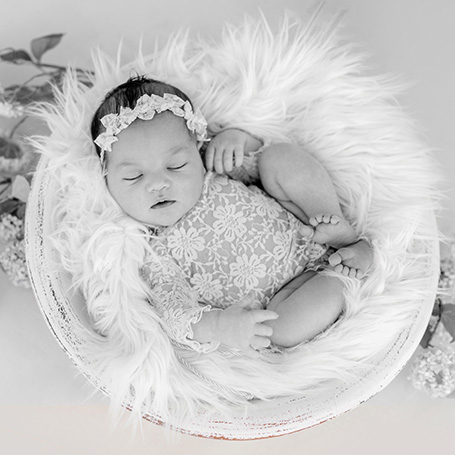 Capturing the Essence of Childhood Moments: Baby Photography Dubai
We specialize in baby photography that captures the very soul of those brief early years, going beyond simple pictures. The innocence, curiosity, and emotional moments that characterize your baby's journey are expertly captured by professional photographers in Dubai. We create images that capture every endearing grin, little hand, and priceless interaction through a blend of artistic vision and technical know-how.

Our purpose is to give you a collection of images that not only captures your child's unique personality but also elicits enduring memories of this magical stage, allowing you to revisit these priceless moments again and over again for the rest of your life.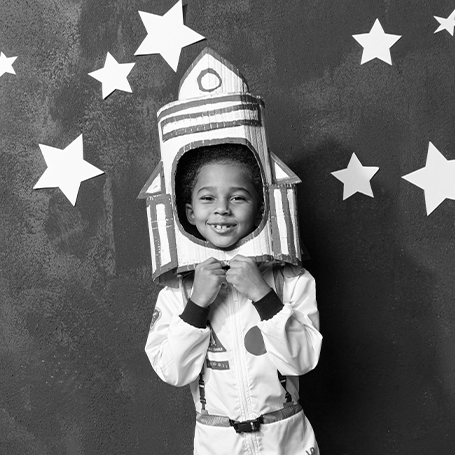 Why Overlight's Kids Photography Services Are  Better Than the Rest
Experienced Professionals: Our skilled photographers possess many years of experience capturing genuine, heartwarming moments.
Creativity and Innovation: We bring fresh ideas and innovative concepts to every photo shoot, ensuring each image tells a unique story.

Tailored Sessions: We personalize each photography session to suit your child's interests, hobbies, and personality, resulting in personalized and meaningful images.

Stunning Locations: Dubai offers a stunning backdrop for kids' photography. We select locations that complement the vision you have for the photoshoot.
Unforgettable Memories: Our goal is to create timeless photographs that will be cherished by your family for generations to come.

Kids Photography FAQs
How do I book a kids photography session?
Simply, get in touch with us via our website or other contact information to schedule a children's photography session. Our helpful staff will walk you through the procedure while talking to you about your preferences, availability, and any unique needs you may have. We can't wait to document your child's priceless moments and produce enduring memories.


Can I customize the theme or style of the photoshoot for my child?
Absolutely! We are aware that every child is special. Your child's personality and interests can be properly reflected in the photoshoot's subject, fashion, and setting. Whether it's a fun outdoor shoot or a fairy tale journey, we'll customize the experience to produce pictures that accurately capture your child's unique personality.


How long does a typical kids photography session take?
An average photo shoot for children lasts between one and two hours. With enough time, we can photograph your child in a range of stances, facial expressions, and environments while still assuring their comfort and involvement.


What should my child wear for the photoshoot?
We advise dressing your child in attire that matches the theme or environment you have chosen while still reflecting their unique individuality. Comfortable clothing in vibrant hues and patterns also works nicely. Bring a choice of clothing if you like. The ultimate aim is to show the true character and charm of your child in each and every picture.


Can parents or guardians be included in the photoshoot with the child?
Yes! We invite guardians to take part in the photo session with their children as well. Including family members enhances the experience and captures real interactions, producing memorable moments for all.


What precautions do you take to ensure the safety and comfort of the children during the session?
Our major concerns are the children's security and comfort. Our seasoned photographers are adept at working with children and cultivating a relaxing environment. We make sure that the accessories and tools are clean and safe for kids. Rest assured that we put your child's safety and enjoyment first, letting their genuine expressions come through.


Can you accommodate special requests or ideas for creative shots involving my child?
Yes! We welcome your unique needs and innovative suggestions. We value your opinions and work hard to realize your goals. We're here to make your child's photo session as distinctive and memorable as we can, whether it's a special pose, particular prop, or imaginative concept. Your child's individuality and hobbies will be brilliantly represented in every frame by working together on imaginative images.