Professional Interior Photographers in Dubai, Abu Dhabi & UAE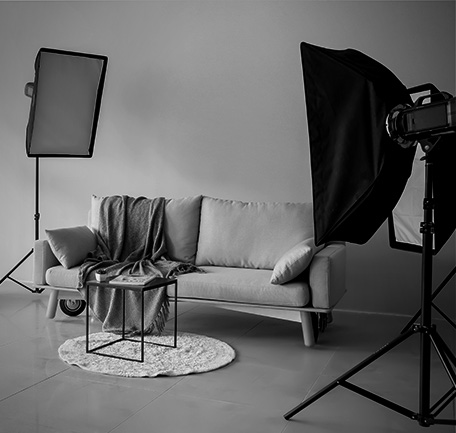 Interior Photography Services Dubai
At Overlight, we are experts at capturing the character and allure of interior settings and transforming them into engrossing visual narratives. Our talented photographers are committed to giving you top-notch photography that says volumes, whether you're a homeowner, real estate agent, architect, or designer.

We offer top-notch photographs for residential, commercial, and hospitality projects that capture the essence of design. Our skilled photographers create enthralling images that highlight each interior's individuality and atmosphere. We create fascinating storylines out of settings, from homes to companies, making sure that your vision is captured in each image.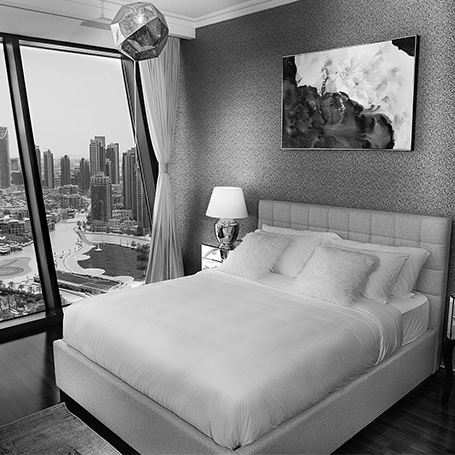 Resort, Home, Hotel Interior Photography and Much More!
The attention to detail and the hard work of your art is depicted in your hotel, workplace, and home — and so should your photos. Throughout our hotel interior photography process, we work with our clients; concentrating on their expectations and vision. Our goal is to capture high-quality photographs that are ready to be used online, in print, marketing campaigns and more.

If you're a contractor with a new commercial project, or an interior designer looking to document your work for magazines, our professional hotel interior photography services in Dubai will help you display your work in the limelight.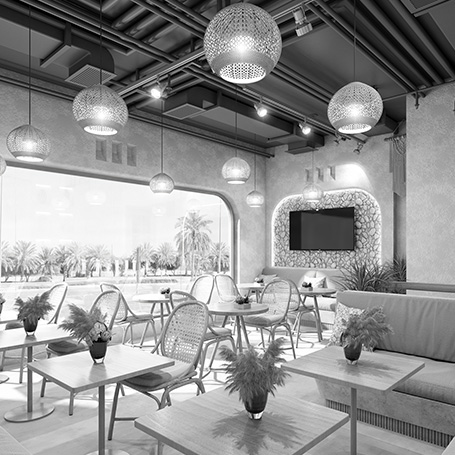 Why High-Quality Interior Design Photography Matters
The power of high-quality interior design photography goes beyond mere aesthetics. Designers, architects, and homeowners can present their works with authenticity since it captures the minute nuances, mood, and soul of environments. These pictures are more than just snapshots; they are narratives that depict design ideas, craftsmanship, and lifestyle.

Whether in real estate, hospitality, or private places, they shape perceptions, foster participation, and strengthen businesses. Superior interior photography captures not just the eye but also the heart, making it an essential tool for communicating the true worth of excellent design in the digital age, where first impressions are everything.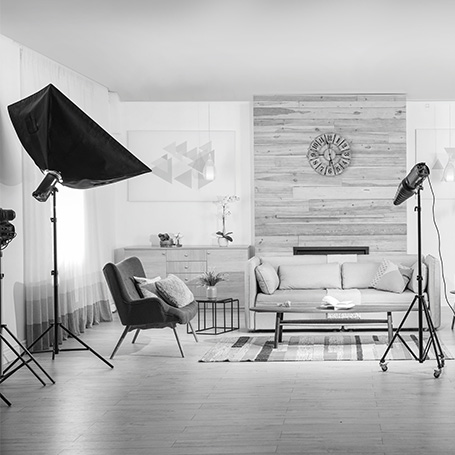 Why Overlight's Interior Photography Services Are Better Than the Rest?
- Skilled Team: Our photographers have an uncanny knack for capturing the character of any interior. We produce results that go above and beyond expectations because we have years of experience in the field.

- Top-Quality Photos: We use state-of-the-art tools and methods to provide you with photos that are vivid, properly processed, and genuinely stand out.

- Tailored Approach: We recognize the individuality of every project. Our services are adaptable to your particular requirements, ensuring that we capture the character and function of each place.

- Fast Turnaround: We respect your time. You will quickly and without sacrificing image quality obtain your final images thanks to our effective workflow and post-production procedures.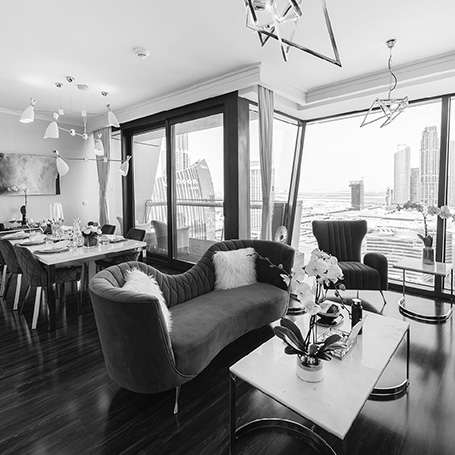 Renowned Architecture & Interior Photographers in Dubai
As well-known interior and architecture photographers in Dubai, we combine creative vision with technological know-how to capture the essence of environments. Our portfolio shows that we have a thorough awareness of design nuances and the capacity to translate them into visually arresting pieces. We capture the soul of each project with an eye for detail and lighting prowess.

Our work tells the tale of architecture and interior design, from commercial marvels to domestic havens. By redefining views with each image, we highlight Dubai's innovation and luxury. Join forces with us to add artistic flair to your projects through architectural and interior photography.

Interior Photography FAQs
What is interior photography?
The practice of photographing interiors is known as interior photography. It entails presenting architecture, furnishings, and atmosphere of diverse interiors, including houses, businesses, hotels, and other buildings. Visual communication of these spaces' aesthetics and practicality is the aim.


What do interior photographers do?
Interior photographers are experts in capturing the character and specifics of indoor settings. They expertly highlight the distinctive qualities of interiors by utilizing lighting, composition, and perspective. For architects, designers, real estate agents, and homeowners to present their projects in an engaging and informative way, their job is crucial.


What is the best time for interior photography?
When natural light is at its softest, that is when interior photography is at its best. Typically, the soft sunshine provides a pleasant, welcoming ambiance during the "golden hour" soon after sunrise or before sunset. However, diffused lighting setups are frequently employed by interior photographers to manage light intensity and reduce harsh shadows, allowing them to capture inside environments at different times of the day.


What is the depth of field in interior photography?
The depth of field that appears in fine focus within a shot is referred to as the depth of field in interior photography. To isolate a particular element, like as the focal point of a room, while blurring the backdrop, a shallow depth of field is frequently used. A large depth of field, on the other hand, guarantees that more details from the foreground to the background are in focus, giving a complete perspective of the interior area.


How can expert interior photographers enhance the visual appeal of my property?
The photographers at Overlight specialize in interiors and have an eye for composition, lighting, and detail. They are aware of how to use clever angles and lighting configurations to emphasize your property's best qualities. They successfully translate your property's visual appeal into fascinating photographs by capturing the essence of the design, decor, and ambiance to produce images that display your property's distinctive charm and draw potential buyers or guests.


Do you offer specialized packages for different types of interior spaces?
Yes, we do provide customized packages for different interior areas. No matter what type of project you have—residential, commercial, hotel, or architectural—our specialized packages are tailored to meet your demands. Since we are aware that every type of space has particular needs, our packages are created to best reflect the character and function of each interior.


Can you capture both residential and commercial interior photography projects?
Yes, both residential and commercial interior photography assignments are within the scope of our experience. Our talented photographers are experts in capturing the unique features of residences, workplaces, hotels, retail establishments, and more. We employ the proper methods to bring out the unique characteristics of each environment, giving you appealing pictures that are ideal for your needs, whether they are for private use or business efforts.


How do you handle challenging lighting conditions in interior photography?
With a combination of knowledge and tools, we approach difficult lighting situations in interior photography. We blend natural and artificial light sources using sophisticated lighting setups, diffusers, and reflectors to ensure uniform illumination. Post-processing techniques also assist us in managing contrasts and enhancing details. Regardless of the difficulties provided by the lighting conditions, our knowledge enables us to adapt to diverse lighting scenarios, guaranteeing that the final photographs reflect the genuine character of the area.