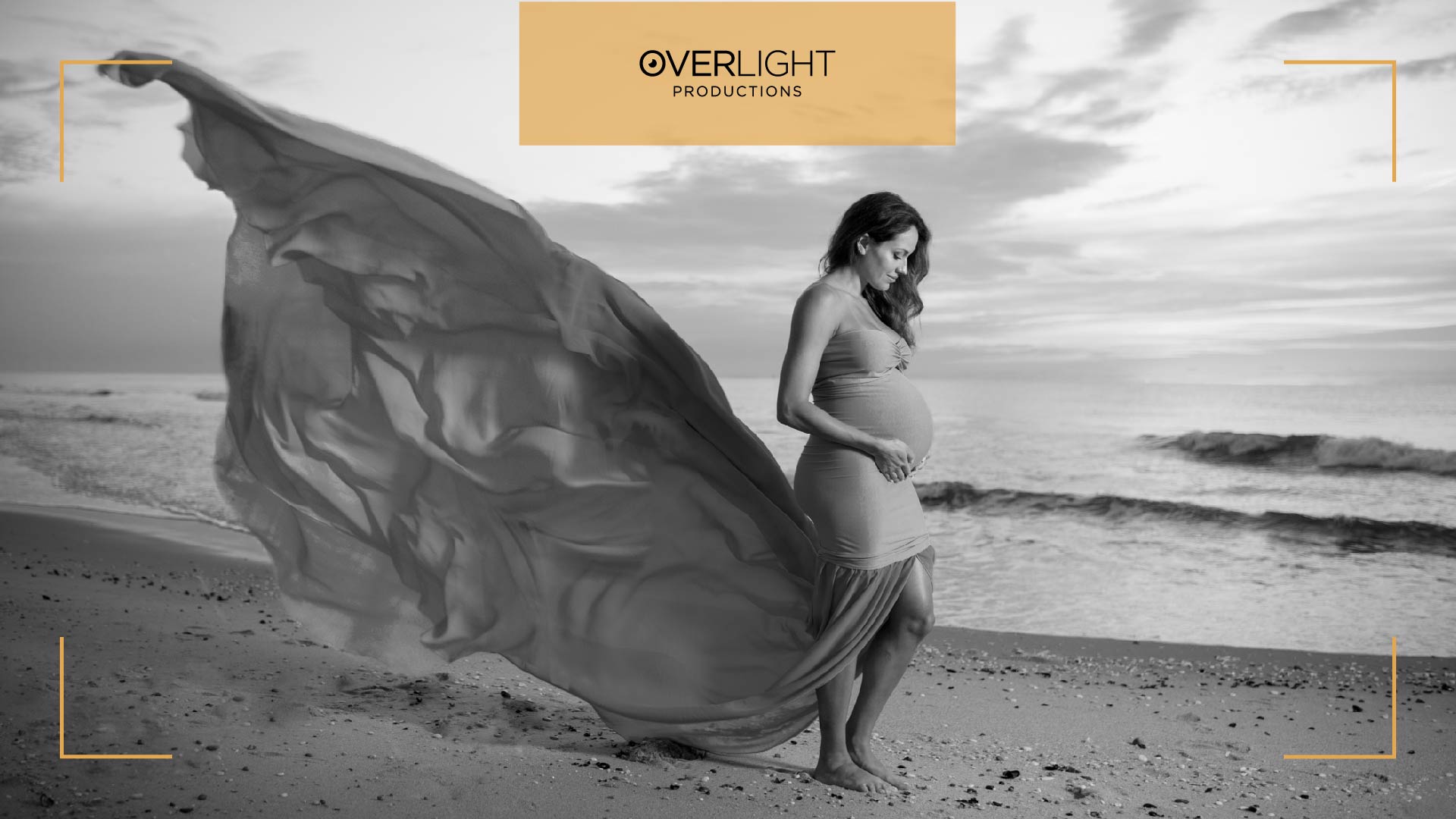 25 - October - 2022
For many women, pregnancy is a difficult experience. Their bodies change quickly, not always in the way they are happy with.
While some pregnant women may feel comfortable, others feel ashamed about their appearance. While taking maternity photos, this self-awareness can hinder, resulting in unnatural or embarrassing images.

The maternity photographer in Dubai's responsibility is to create stunning photos by creating a relaxing environment that makes the pregnant woman feel attractive and confident.
Here are some quick maternity photography tips. You will get great shots when you are confident and have ideal lighting and post-processing.


Maternity Photo Shoot Tips

A woman's pregnancy is a remarkable trip in her life. Maternity photos are the best way to document your pregnancy. They are witnesses to the hardships and joys of that time and may be the first family photos of you and your baby.
Below, we will give tips to make your maternity photos more impressive!


1. Choose the right angles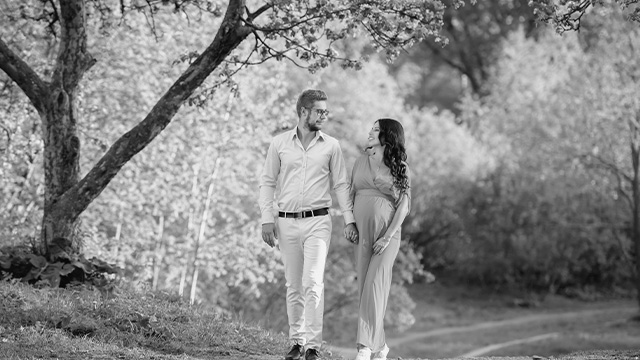 Women come in different shapes and sizes, especially when pregnant. In other words, you won't be able to use the same angles for every maternity shot. A shot that looks great for one woman may look unflattering for another.
For example, you can get a great straight shot with a noticeable baby bump but not a mild one. Similarly, some pregnant women look beautiful and comfortable while sitting, while others do not.
Women often know the angles that make their bodies look better or worse. Or, at least, they're more comfortable with certain angles.

Avoid shooting directly. When shooting from this angle, you may appear obese rather than pregnant. Of course, big bodies are beautiful too, but that's not the point of maternity photography!
The side shoot is a nice angle that helps highlight a sweet bump of the baby with hands resting on the tummy and knees gently bending close to the camera.


2. Shoot in the golden/blue hour outside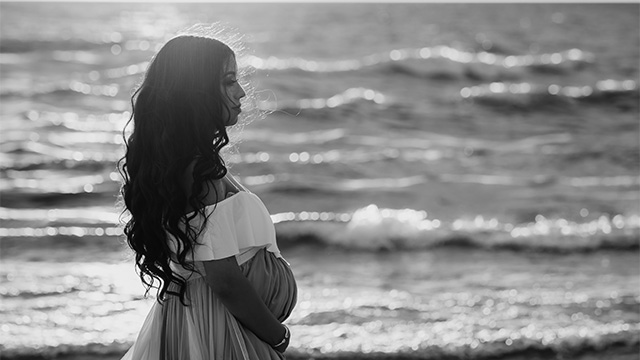 The golden and blue hours, with their beautiful lighting and ambiance, are ideal times for maternity photography in Dubai. They are not only beneficial for photography, but they can also help pregnant women relax and enjoy the process.
As maternity photoshoots by the sea symbolize freedom, romance, and tranquility, it is a good idea to opt for the seaside to shoot such photos.


3. Tell the pregnant woman to keep her gaze away from the camera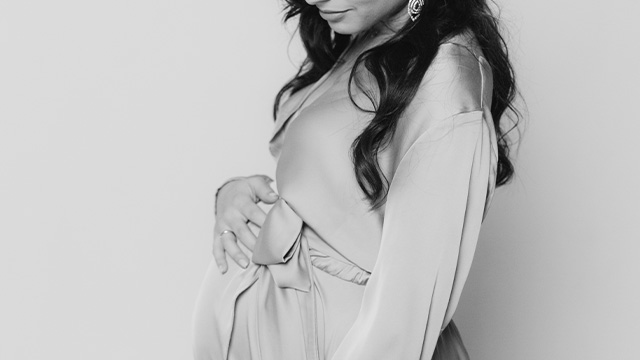 The viewers' attention is drawn to the eyes. This is why it is frequently the focal point of portrait photography. In maternity photos, however, you want viewers to focus on the beauty of pregnancy first and foremost. A pregnant woman's eyes will likely distract the viewer and weaken the overall power of the image if she looks directly into the camera.
Furthermore, since they are less intimate, looking away from the camera can help some feel more comfortable. If you're having a good conversation, you may forget that you're taking photos, which results in more natural-looking photos.


4. Shoot in black and white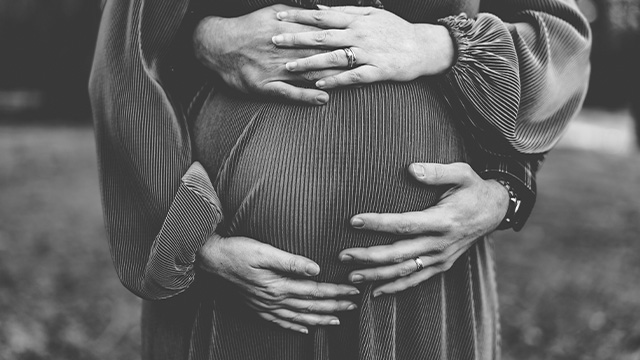 Color shots can be aggressive, especially when there is a lot of skin on display. Any skin tone imbalances, such as spots, acne, and spider veins, are visible in color.
Try black-and-white photography instead of hiding the flaws. The same skin irregularities may become invisible or less visible. Because pregnant women are prone to skin changes, this method may be helpful during a maternity photo shoot in Dubai.


5. Include your partner and family

Pregnancy and childbirth have an impact on the entire family. So, you should include other people in your maternity photo shoot. But, of course, along with the other children in the family, the partner is the obvious first choice.
If your sister is also pregnant, you should combine the two maternity photos and get singles and doubles. Involving more people in this way can help make taking photos more enjoyable and memorable.


6. Choose the best clothing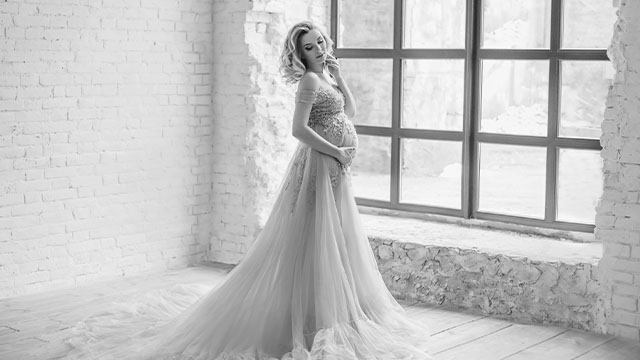 What should I wear? This is the most common question most moms ask us before their maternity photo shoot in Dubai, and it's a great question! But, of course, the most important thing is to show the bump. That's the point!
A flowy dress is usually the best, but you'll likely need to bundle it up and keep it close to your lower tummy to get specific tummy shots or face it in the wind.
Attire can also depend on the location and type of session. For example, casual clothes and brightly colored shoes will probably be appropriate and more natural if you are in an urban setting.


Maternity Photo Shoot at Home

Home is where people spend most of their time in their lives and where you will be with your family to watch your child grow up. It is also where you will spend most of your time during pregnancy and where you will create many memories of motherhood.
As a result, you can take your first maternity photos at home with your baby. You can shoot on the sofa or in your bedroom!

Get a memorable maternity photo shoot in Dubai by capturing the precious moments of your growing family at home or outdoors. We have numerous maternity photography ideas to make your shoot creative. Book your appointment with us now.