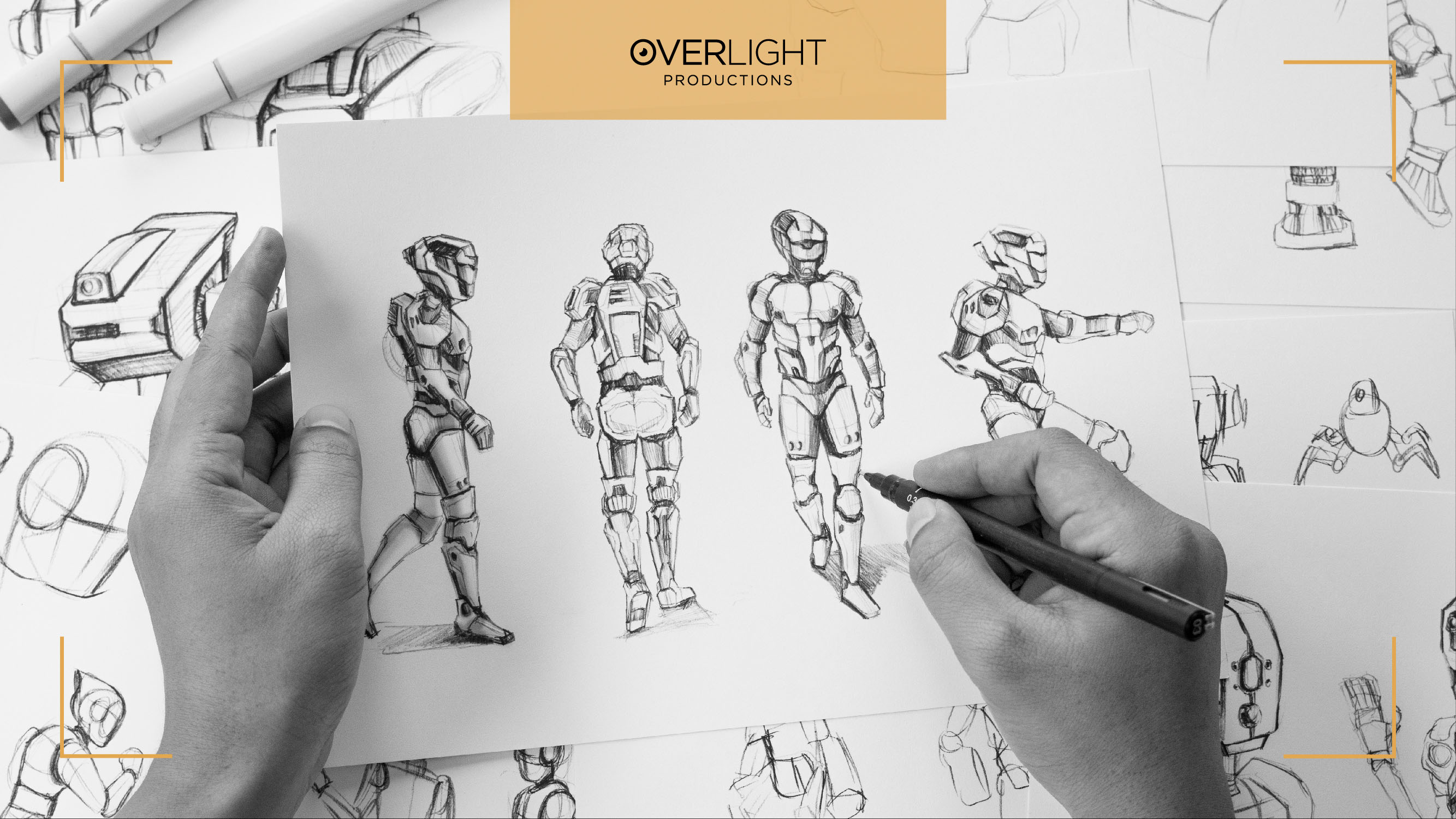 09 - January - 2022
An animated explainer video company knows the most powerful ways of evoking emotions online.

Almost 65 percent of the population comprises visual learners, and visual information accounts for 90 percent of all information transferred to the brain.

The majority of users prefer video content to textual content. The use of video in content marketing will become increasingly prevalent.

Lead generation and conversion will increasingly rely on video. Many prospective buyers dislike dealing with salespeople.

Also, videos and animations at the bottom of the funnel can influence sales at a later point.

Animated Video Production: Maintaining Viewer's Attention
Our animated explainer video company believes that animation also has a stronger ability to hold the audience's interest than any other type of video.

Animation has the ability to evoke emotions in viewers, pique their interest in the story you're attempting to convey, and raise the possibility that they'll want to discuss what they've just seen after the video has ended.

Google Doodles is an excellent example of this that practically everyone is familiar with. These animations are so cute that they make people want to click on them right away.

Furthermore, individuals are accustomed to being bombarded with intrusive commercial messages these days.

They frequently see right past the advertising' white noise.

Animation, on the other hand, is less well-known as a marketing tool. As a result, individuals are more likely to notice animated videos than regular advertisements.

Best Explainer Video Companies—Setting the Right Tone
Your message may become complicated when real individuals are depicted, or it may even fail to communicate the topic at hand.

You can achieve a greater range of emotional tones with animated video. An animated explainer video company can assist you in properly covering difficult themes without causing your audience's defenses to rise.

Leaving A Lasting Impression with Animation Service in Dubai
By employing a more innovative approach to advertising, an animated explainer video company knows how to do things the right way.

The ability to leave a lasting impression on current and potential new customers benefits businesses and brands.

Furthermore, firms may offer further information about their objectives, values, and ambitions. As a result, their clients have a greater understanding of who they are as a business.

A 3D video company can also illustrate what your brand stands for and how it can assist people.

Animated Explainer Video Company Helps You See Abstract Concepts
One of the most significant advantages of animated video is the ease with which abstract ideas may be graphically captured.

Simply think to yourself, "Can I point a camera at it?"

Live-action video may be a better option than an animated video.

However, what if you wanted to capture something very large (like global logistics), something very little (like a microprocessor's workings), or something abstract (like Bitcoin).

Isn't it getting a little more difficult?

That's where an animated explainer video company comes into play. You may easily capture difficult-to-represent ideas on a screen using animated video.

Explainer Video Company in Dubai Making Things Easy to Understand
It can be difficult to describe a complex subject or product purely through writing when you're dealing with it.

Depending on how the copy is written and how technical it is, the audience may or may not connect and interact with it.

Flat images don't always do as good a job as an animated video at bringing a concept to life.

Our animated explainer video company uses animation as an effective way to present technical and advanced ideas or messages in the form of a short story.