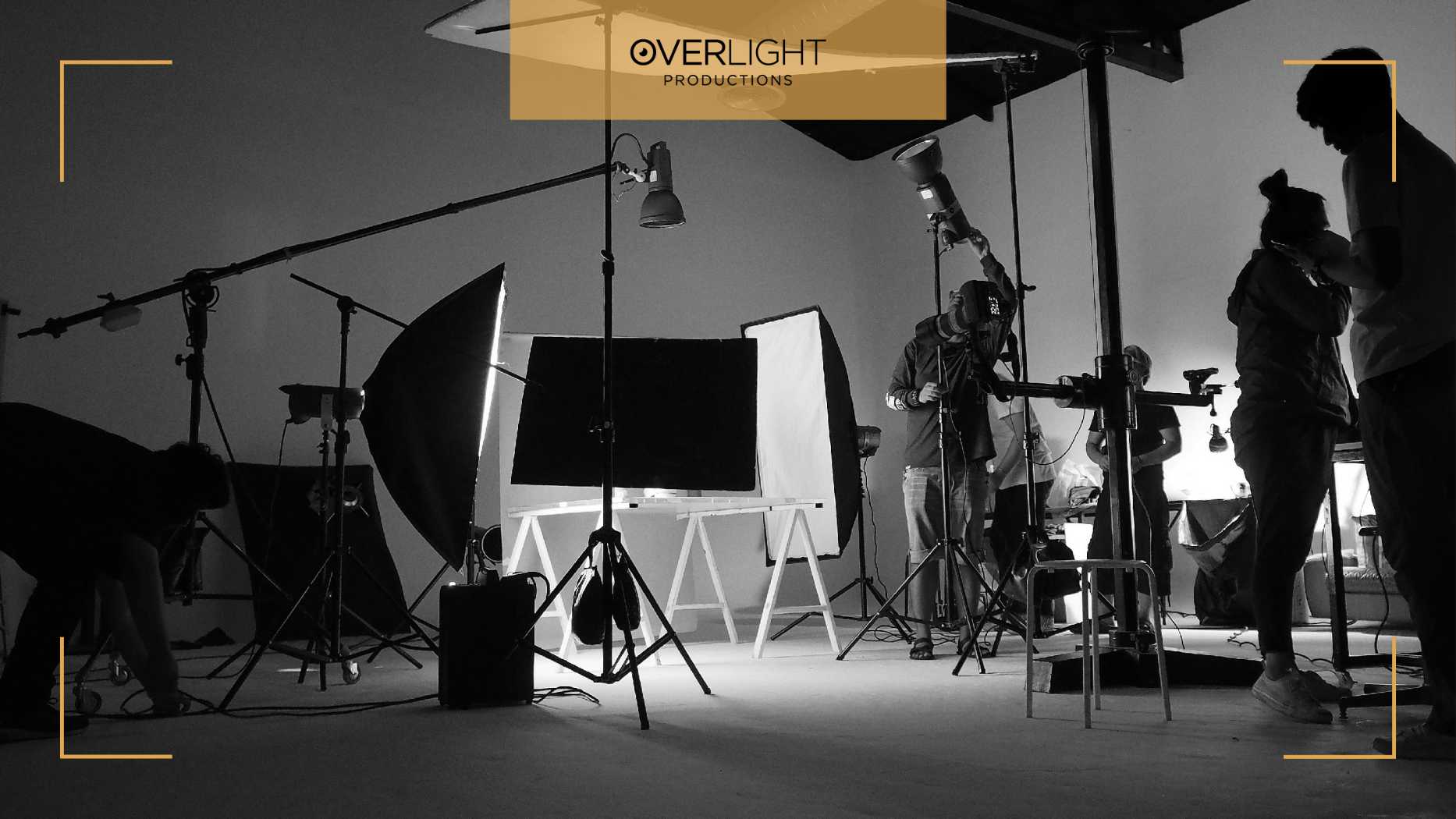 05 - December - 2021
Make the world aware of your brand, its history, beliefs, and what it represents. Boost the branding efforts with animated company video by telling entertaining stories that don't just "inform", but also "connect". Our corporate video production Dubai services aim to give your brand a unique market positioning by incorporating exciting elements into your brand's story that your target audience is interested in.

Why You Need a Professional Commercial Production Studio
Our corporate video company will assist you in creating video content for any level of your sales funnel as well as internal communications. More event companies in Dubai are using the power of video to generate compelling content that drives traffic and increases revenue.
Finding the right video production Dubai company for your project can be difficult, especially with everyone promising great results. We make high-quality corporate videos for businesses all over the UAE. We've partnered with some of the world's biggest companies, as well as small and medium-sized businesses.

What Comes Under the Umbrella of Corporate Video Production Dubai?
Motion Graphics
Graphs, maps, and graphics are the most effective ways to illustrate technical goods. Motion graphics videos are fantastic at dissecting the nuances of how a technology or complicated gizmo works. Motion graphics is the most likely style to use if you have a technical product or concept.

Whiteboard Animation
Whiteboard animation is most often used to tell stories that involve eye-catching visuals. Non-profit, civic, and governmental groups favor this design. While whiteboard videos may not be appropriate for every company, their unique ability to tug at the heartstrings of the audience makes them a popular choice for many.

Live Action
When animation alone isn't enough, live action comes into play. For the majority of our films, we use a mix of live video and motion graphics animation to increase viewer interaction. Since they can include paying actors, executives, and crew, corporate video production Dubai demands substantially higher production budgets.

Character Animation
Characters are used in the best animated corporate video production Dubai to tell stories about how customers interact with and experience a product or service. It's a perfect way to demonstrate human interaction and connect with your audience on a personal level, allowing them to relate to the story.

Misconceptions Regarding Animated Creative Corporate Video
Misconception 1: Animation isn't appropriate for our mature audience
Just because your target demographic is more mature or older than what most people associate with the term "cartoons," doesn't mean animation won't work. You will keep serious people interested on serious topics if the sound design is a little more matter-of-fact (i.e., without ukuleles and whistles) and the design has a seasoned, sophisticated look.

Misconception 2: Corporate animations are incapable of eliciting an emotional response

Subtle facial expressions and body language that audiences identify with feel genuine and are also the source of very powerful emotional interactions in videos. With the slight manipulation of a few main frames, illustrated characters can convey the same subtle degree of disdain, sorrow, excitement, and so on. It doesn't mean it can't be heartfelt just because it is produced by a machine (computer).

Misconception 3: Our audience is so specific; we want to show them only those things
It's quick to slip into a one-track, live-action mentality when businesses have a particular audience they're targeting and know exactly who they are. However, who people are in their profession isn't necessarily who they are in personal lives. Whoever is watching the video is the 'true self'. For example, teachers adore children, so showing actual teachers interacting with students might be a good idea. On the other hand, they want relaxing time and adult communication when they get home in the evening. So, by corporate animation video production Dubai, the video could appeal to who they are after the bell rings.

Be More Creative with Our Corporate Video Production House
Gone are the days of static communication. Stir emotions in your target audience and make your message more impactful with animated corporate video production Dubai. We make videos that push storytelling to new heights, not just engaging with the viewer but also touching their hearts.
Want to know more about us? Contact the experts at our event companies in Dubai.