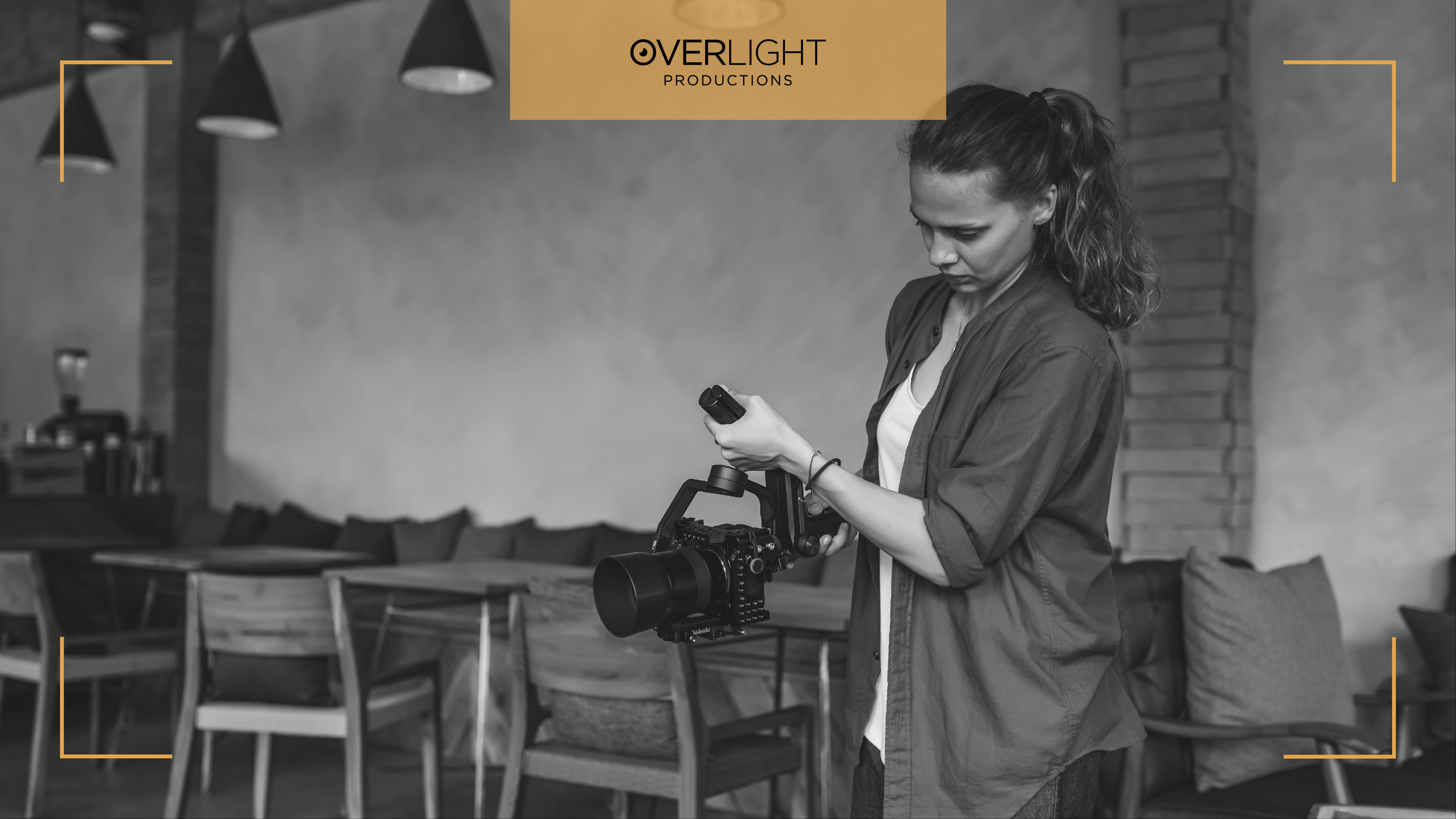 30 - May - 2022
Do you want to start a business in UAE? The very first thing you require to consider is its advertisement! It is quite a critical factor when it comes to coffee shops or restaurants. Our video production Dubai company help you to inform your audience about your café or restaurant with our video production Dubai services.
People mostly prefer a café with fantastic hospitability and a friendly environment. So, what do most people do? First, before they visit a restaurant or a café, they explore it. Then, after getting an idea about the cafe they prefer the best café to spend their quality time with their friends.


Why Video Production Dubai Company Is an Integral Factor for Promotion?
According to the report and statistics, 92 percent of B2B acquires benefits from online videos. On the other hand, more than four thousand videos are watched on YouTube daily. So, to demonstrate that video production Dubai company serves an indispensable role in conveying messages to your customer.  


Video Ads Directly Proportional to a Surge in the Sale
People get more dynamic in the video than the content. However, the advantage of creative corporate video is; An increase in sales. If the video is appealing, your customers purchase your products and share them with other people. Furthermore, you get more publicity when they share the videos with other people. As a result, your sales expand.


Convey Massive Details in a Short Time
The Dubai video production provides you with an immaculate animated video that saves your time and customers' time. Customers love and enjoy the short videos. Moreover, it helps you add a massive quantity of information regarding your brand. We make your video; an attractive gemstone! However, as a result, your sales increase.


Get Potential Leads Through Video
Whenever you post a video of your café to social media. If it's engaging, then you can get your potential inquiries. You get to know about the statistics and get your interested customer's notions through these videos. Later on, you can contact them, resolve their queries, and turn them towards conversion. Consequently, our video production company will help you to collect your potential customers through videos.


Video Production Dubai: Helpful Facet for Advertisement
How do people get an idea of your café's environment and the dishes? Of course, through your website! So, here you need to advertise your café. However, you need commercial production studio services to give a full-fledged tour video of your café. 


Talk to Customer with Unique Visuals
People are not captivated by the content. They think it's a dry track to advertise something, but people are unintentionally attracted to pictures or videos. However, if you want people's attention, you need the services of event companies in Dubai.


How Is Creative Corporate Video Helpful in the Advertisement of Your Cafe?
Our video production Dubai company makes a video that tells your customer about your café. The interactive strategy of videos catches your customer's attention. We engage your customers through corporate video production house's services. In addition, we provide you with the assistance of animated video, social media content and much more. 


Give Factual Knowledge Through Videos
Our professional videographer makes a video of your food like no other. Our video production Dubai team thoroughly understands your café and its eatables and beverages. Food photography is not an easy task; It's not a piece of cake. We use strategies to give a perfect look to your food. Our videographer knows how and when to take pictures of the food. They set a place where all the assembling of food shows to people through that position. 
There are different tips and tricks for food videography. For junk, Italian and desi food, the video tactics are different. Only the professional knows how to handle the food video. Our commercial production studio about the exact position of food. People see the pictures and videos of food and plan to visit a place. Our corporate video production house team primarily concentrates on that and always gives your food a perfect look.


Profits of the Corporate Video Company
There are many benefits of a corporate video production house for you to advertise your café. We offer you all the pre-post-editing facilities and add the sounds and music according to your desire to make your video more engaging. Especially when it comes to the creative corporate video of your café, we consider the petty things because we don't want to lose your reputation.


Pre and Post-editing Process
Our video production Dubai company pay attention to the editing process. Furthermore, our video production Dubai company concentrates on video making and takes care of their finishing. We have a complete team of musicians, photographers, designers, videographers, and more.
Our team analyses the video exhaustively three times and it makes it more engaging. Our corporate video company concentrates on the central body. Suppose we see the extra material in the video; we exclude it to give it a perfect look and complete finishing.


Give Complete Finishing by Including and Excluding Voiceovers
Whenever you advertise your café, you need soft and fascinating music in the video. We have an exclusive crew that focuses on making videos, adding the most soothing songs, and making your video attractive. According to your target audience's characteristics, we add melody and voices in it.


Add Perfect Lighting
Most of our event companies in Dubai prefer to do videography in natural light, but sometimes, we have to add some light to give a complete finish to deliver a perfect look to your project. So, our professionals know which light work is best in what circumstances.
For example, if we work for your food videography, we add soft colors and dark ones to highlight the assembling of your food that makes people-mouth watered. It's a trick that our professional comprehends! 


Deliver Affordable Creative Corporate Video
Are you confused and nervous about the budget plan of the corporate video production house? Dot worry! Our video production Dubai company delivers you all the facilities with complete packages and meets your desires according to your given requirement in an affordable way. Suppose you have a limited budget plan for your advertisement. Don't worry, "the ball is in your court." 
Our commercial production studio covers all the necessities in your budget. We are also translucent in our pricing. We first let you know about the complete budget plan. We don't want to disturb or irritate our customers; that's why we provide you with an exclusive, transparent, affordable plan for your creative corporate video of your project. 

Let's promote your new cafe with the unique strategies of our video production house! For further consultation, call the professionals at our commercial production studio. They will quickly guide you through the unique tactics with creative corporate video services.