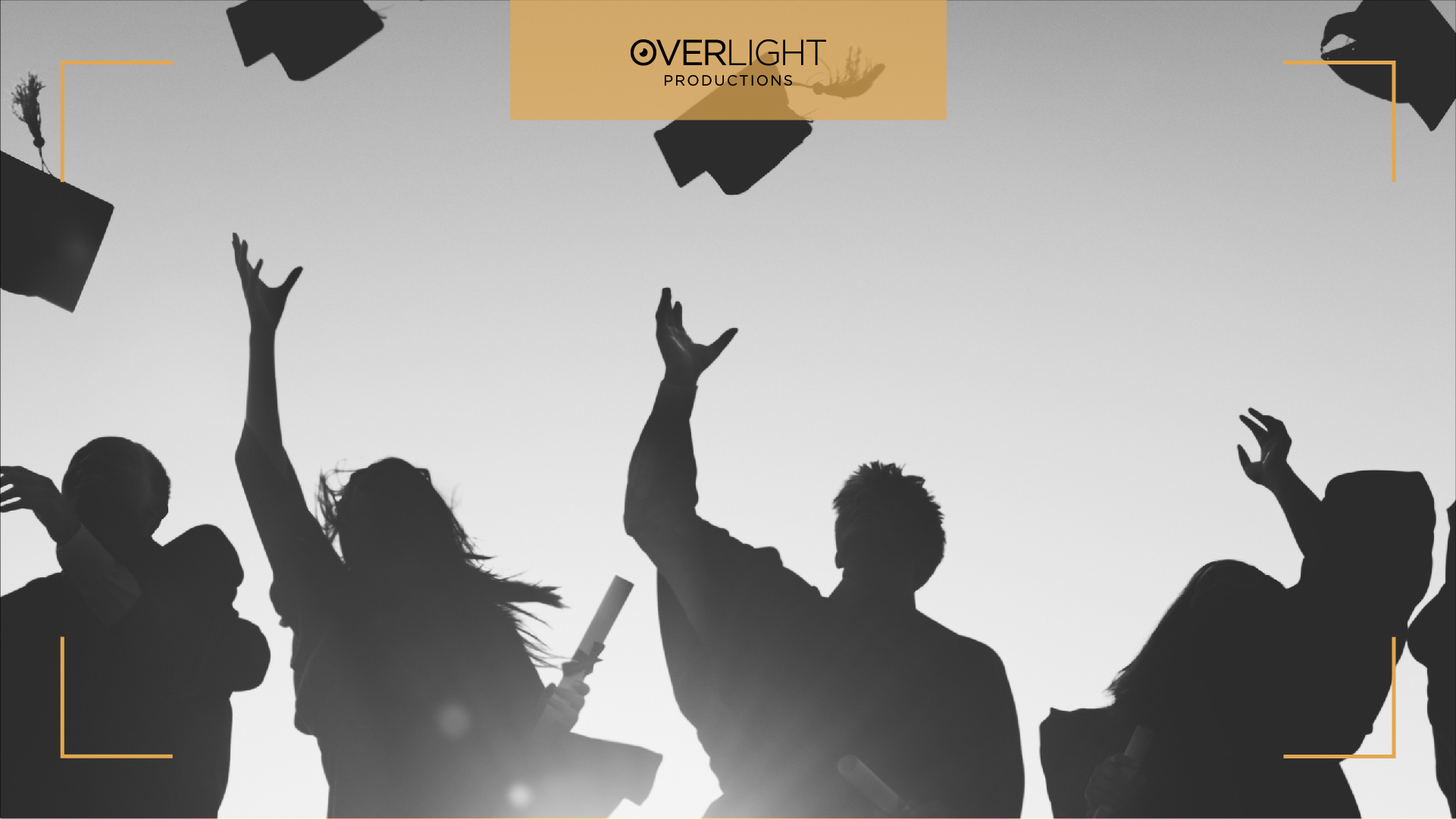 06 - March - 2022
Professional graduation photography services—helping you remember your accomplishments for a lifetime.
Graduating from high school or college is surely one of those life events that deserve to be commemorated and documented.

And what better way to commemorate this significant occasion than with photographs?

Whether you choose an in-studio or outdoor graduation portrait session, you can count on a framed photo that will be displayed prominently on your mantle.
Let's look at some of the advantages of professional graduation photography services.

A Fantastic Achievement—Why Not Get a Photograph!
You've raced through deadlines, mastered presentation skills, and collaborated with others to the point that you feel like you've run a marathon multiple times.
Graduation is a significant milestone in one's life; commemorate it with professional photography services.

Did you participate in school sports like netball, grass hockey, or rugby?
Bring a prop with you! Having a photo with your favorite object depicts who you are at that specific moment in time, much like a time capsule.

Natural Is the Best Option When It Comes to Photography Services
Many people find smiling and posing in front of a camera difficult, especially when the session is brief.
That's why you'll find forced smiles and stiff stances in yearbooks all around the country.

However, when pupils feel more at ease with the photography services, they become more relaxed, which helps to produce a more natural and compelling shot.

Earning Brownie Points with Parents
It's a huge day for you, but it's also a momentous day for your parents. Graduation is a joyful achievement and a source of pride for you and your family.
You may be leaving the family nest with the door slightly ajar or fully open on your journey to self-sufficiency.

Perhaps the tears produced by parents are an expression of acceptance of life's inevitable or simply uncontrolled joy.
Your parents and family believe they have reached this milestone with you, regardless of how the emotions play out.

Why not treat your parents and grandparents to a stunning portrait? Mum will most likely be overjoyed.

Our Photo Studio Dubai Knows That the Great Outdoors Makes a Fantastic Backdrop
You don't have to select between a solid color or a generic false background with outdoor graduation photos because you can take the shoot outside.
A natural setting helps pupils relax during the photoshoot and results in a more engaging image.

Well, you always have great options with our Dubai photography studio.

Revisit The Last Round of Family Photographs
Isn't it time to update your family portrait at home? You know, the one that makes you squirm every time you pass by?
Consider a solo or family graduation portrait with gown and diploma with your siblings and parents in formal and semi-formal settings during a professional photoshoot.

These beloved memories can be immortalized by themselves or with family members, and you get to replace the photographs you'd rather not have staring back at you.

Options Are Something Everyone Adores
With a lengthier photoshoot, students can experiment with numerous postures and expressions, providing you more alternatives when picking which shots to keep.

You won't have to choose between two awkward expressions any longer.

Great Shots That Tell a Story
As family photos are passed down through the decades, having one that also captures a sentiment can help keep memories alive.

The photography services have mastered the skills needed to catch the ideal moments. So, they can help you get beautiful photos that convey a story no matter what the circumstance is.

Way To Go with A Professional Headshot
Make the most of your photoshoot.
While this is an excellent chance for official graduation pictures and family portraits, you should also take advantage of the opportunity to have professional headshots or images taken for your web profile or CV.

Demonstrate how well-developed you are as a person. Make a powerful and bold statement with it.

Best Photo Studio in Dubai
Taking a decent graduation photograph entails more than just having the correct camera or image editor.
Lighting, contrast, and the many camera settings you have access to can all have a significant impact on the quality of your photos.
Not only that, but the image's timing and content will also impact how wonderful it is. The experts at our photography services are well aware of all the aforementioned aspects.

So, let our photography services help you save blissful graduation moments.